Joining the Best and the Brightest at the University of Melbourne
View(s):

When asked about her goals for the future, Miss Nimha Pathirage responded like many other very bright and ambitious students, "I want to advance myself through an outstanding student experience and to explore my possibilities in a highly recognised career".
In order to achieve those goals, Miss Pathirage decided to undertake Business and Economics studies at the University of Melbourne, Australia after finishing her schooling at Musaeus College in Colombo because of the advantage it would give her as a graduate, "The Bachelor of Commerce will enable me to learn numerous skills such as strategic thinking and decision making, problem solving, flexibility, effective communication and management of resources".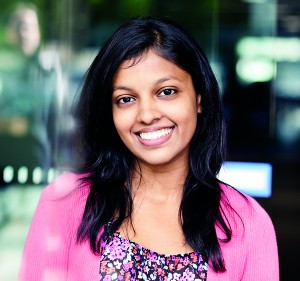 Now a second-year Bachelor of Commerce student, Nimha confirms that her degree "Allows me to stand out from the rest by differentiating my true potential in analysing business situations and implementing strategies in the context of the dynamic commercial world".
University of Melbourne graduates are prominent in political, cultural, academic and business arenas throughout the world. Melbourne is rated as the number 9 University in the World for graduate employability (THE World University Rankings, 2012-13).
A degree from Melbourne opens up educational and professional opportunities for students within Australia and all around the world. High-profile employers and international organisations actively recruit Melbourne graduates, who stand out with their problem-solving skills, capacity for independent critical thought and leadership potential. The Melbourne Careers and Employment Service assists students to link with potential employers while the alumni network, with more than 210,000 members in over 100 countries, gives graduates an opportunity to share experiences and establish networks to support their career development, no matter where they are living
Joining Melbourne's community of academics, researchers, teachers and students on campus, means future students have the opportunity to study in renovated learning spaces, recognised as some of the best study facilities in the country. The main Parkville campus offers 14 libraries, 31 cultural collections, an active student union, and graduate and alumni groups that provide a unique and vibrant student experience
Miss Pathirage says that "Living in Melbourne gives me the experience of a lifetime as it is one of the world's best, safest and friendliest cities. The standard of living in Melbourne is very high and thus life is so much easier!"
The University of Melbourne has been a cornerstone of life and learning in the city of Melbourne for over 160 years. Since humble beginnings in 1853, the University has grown to become a world leader in higher education and research. Dedicated to teaching cutting-edge academic programs to all students, this publicly spirited institution believes there should be no barrier to learning across ages, cultures and backgrounds.
The University of Melbourne will be hosting an Information Evening for future students and parents on Friday 13 September from 6.00pm at the Cinnamon Grand Hotel. Come and talk to staff about why the University is Australia's number 1 university* (THE World University Rankings 2012-2013).
If you would like to find out more about the University of Melbourne and what is on offer, you can also meet University of Melbourne representatives at Edlocate (79/5 Horton Place, Colombo 7) on 31st August and 1st September. Contact Edlocate for appointments, call 011 5219129 or 011 5235148, or inquiries@edlocate.lk
Contact Edlocate for appointments, call 011 5219129 or 011 5235148, or inquiries@edlocate.lk
Follow @timesonlinelk
comments powered by

Disqus