Jayasri turns to 'Love' on world stage
By Sanath Weerasuriya
View(s):
Popular band Jayasri, based in Vienna, has performed in various Summer Festivals during June and July across Europe, including prestigious 'Vienna Jazzfest' in mid July. The Jayasri duo was in Colombo for Avurudu in April and they were seen in action at a number of outdoor concerts in and around Colombo. Rohitha and Roshan were seen in action at many rock and reggae concerts in Negombo, Hikka and Unawatuna.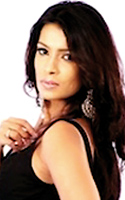 'Jayasri' can perhaps be termed as Sri Lanka's biggest export to the global music industry. Years of experience in performing on the world stage, especially the European music circuit has made the band to occupy a top spot in the world music talent list, often being called upon to enliven cultural events, festivals, tours in all continents with their unique brand of music.
In this summer the band Jayasri will be performing at some of the popular and prestige festivals, concerts around Europe together with some of the popular names in the world of showbiz. In April Avurudu season in Sri Lanka was great as usual spending goodtime with Mom and performing in shows around the Island meeting thousands of fans and some top TV shows as well.
JAYASRI´s brand new song 'Adarei' was released recently and the music Video was done entirely in Sri Lanka. The song has already released to the Sri Lankan TV Stations. 'The song is in a different style as we explore different corners of music, this time its in SOUL style as we are also Soul music lovers, which has lot of roots to Reggae music too. We are big fans of legends such as James Brown, Stevie Wonder and The Temptations which we are proud to be on the same stage with them in the Summer Festivals in Europe' said the leader Rohitha.
According to him, the influence of their music has paved Jayasri to create this song. 'Adarei' is composed and the lyrics were written by Rohitha giving a message of love. 'Saliya Weerasekera (Ants Work) and Gamika de Silva were the first among who loved the song and did the main production part of the Video and together with the Director Prasad (Dream Effects).
'We arranged the storyboard with an idiology behind the song to show howl 'love and it's negativity can effect a person' Rohitha said.
'The song based on a story about a person who has gone crazy after a negative heavy break of love, now in a Sanatorium. Though the unfaithfulness of the partner, he still loves her with a cracked mind with the good memories of the past. The song is sung by him and in the story the artistes JAYASRI Twins appear as good ghosts or helpful Angels to help the guy to come out of the crisis. The video also was directed in such a way that we keep provision for viewers to develop their own interpretation on some areas, without being plain blunt' he explained.
The main charactors were done by Chula, Pubudu, Rohitha and Rohan of JAYASRI Twins themselves. Now available online to download and watch on www.jayasrimusic.com' he added The Summer festivals in Europe took the boys to Rome, Verona, Milano, Napoli in ITALY, Paris, in Austria also with MagicLife Tour to Egypt, Tunisia, Canary Islands' 'Turkey, Dubai and Scandinavia and Kuwait will be in August till winter season' Roshan said.
The long promised JAYASRI full Band Tour in Sri Lanka and new album is coming into shape. 'We will let you know soon…will be a surprise to our home people'.
Follow @timesonlinelk
comments powered by

Disqus