Getting into Zombie novels
View(s):

Not a fan of zombie novels? Here are three books you might enjoy anyway

Day by Day Armageddon | by J.L. Bourne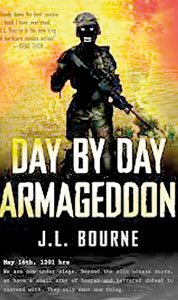 In Day by Day Armageddon we see the downfall of humanity through the diary of a U.S. naval officer. To capture the essence of an intimate journal, the author actually wrote the story by hand. Each section of this 'journal,' complete with scratch-outs, underlines, and margin notes was uploaded on to his website piece by piece where it soon became a cult hit among zombie fans.
Bourne was apparently in no hurry to find a mainstream audience. Determined to keep it as untouched as a real post-apocalyptic journal might be, he said: "there are no publishers or editors in the apocalypse." Its popularity inspired publishers to pick it up for publication and two sequels have since found their way into stores.
Forest of Hands and Teeth by Carrie Ryan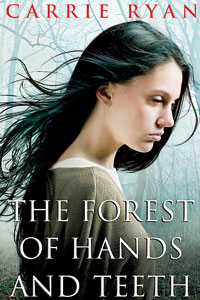 Fans of 'The Hunger Games' will find something to like in 'The Forest of Hands and Teeth', the first book in Carrie Ryan's well-received Young Adult trilogy. It introduces Mary who is in many ways your everyday teenager. She has her crushes to cope with, teen angst to battle, authority to rebel against and fantasies of escaping the rules and confines of her narrow world. The only problem is that unlike most teenagers, however, Mary lives in an isolated village separated from a forest full of flesh-eating zombies by a single fence.
Mary's world is ruled by a religious order known as The Sisterhood but she isn't certain she can play by their rules for much longer. When she loses her mother to the Forest of Hands and Teeth, she has one particular memory she cannot seem to let go – the thing her mother used to call the ocean. Now, Mary's desire to see the mythical beaches makes her consider risking her life to see if they really do exist.
World War Z: An Oral History of the Zombie War by Max Brooks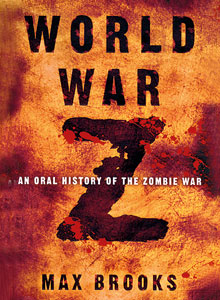 Here's a book you shouldn't judge by its movie. This madly ambitious novel is presented as a series of UN-commissioned interviews collected a decade after the zombie outbreak. It's a comprehensive, terrifyingly realistic take on what a zombie outbreak would really look like. To write the book, author Max Brooks had to switch gear completely from his relatively playful, tongue in cheek 'Zombie Survival Guide' (2003) to a sweeping novel that is all about loss and the terrible logistics of survival. Brooks told an interviewer: "Except the zombies … everything else in the book is either taken from reality or 100% real.
The technology, politics, economics, culture, military tactics… it was a lot of homework." Though that's a pretty big 'except' here is a novel that hits far too close to home in its exploration of the darker side of human beings, of bumbling bureaucracy, American isolationism, and corporate corruption in between tales of the murderous undead. There isn't a single story arc, instead you find a dazzling series of short portraits – a literary kaleidoscopic of an unimaginable war.
Follow @timesonlinelk
comments powered by

Disqus