Wagon Wheel Country Club
View(s):

From Lamprais to Kidu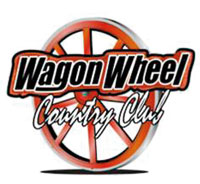 The Wagon Wheel Country Club (previously known as Alcatras) located at Hill House Gardens Dehiwela, broke away from the norm by being the pioneers in serving traditional Lamprais in Sawans.Was there ever a rule that Lamprais should only be served in packs?
The proof is in the pudding, as the saying goes, and serving Lamprais in Sawans, whilst retaining the traditional flavour at a very reasonable price of Rs 2,750/- per sawan (including a cream caramel dessert), which serves seven adults, gives you even better portions, ease of serving, and helps you even save what is not needed. No more discarding half eaten packs.
Many restaurants have now followed in their footsteps, but none can match the flavour served up by the pioneers. If you have not savoured the flavour, now is the time to do so. Following their breakaway from serving traditional dishes in a traditional manner, Wagon Wheel Restaurant has done it again. This time with the ever humble Kidu Rice , flavour of Indonesia. Their chefs have taken the very basics of the Kidu and made it go crazy.
You can now order a Kidu, starting from a mere price of Rs 1,400/- (also serves 7) with your choice of meats, be it a simple beef or fish or even vegetarian, to a complex seafood symphony or multiple meats of your choice. The choice is yours from flavours ranging from mild to wild!
The "Kidu" is a serving of rice cooked in ghee and spice leaves wrapped in a basket woven of coconut tree leaves, accompanied by meat, a potato milk curry, tempered beans, brinjal moju, and a maldive fish sambol. The Wagon Wheel Country Club also boasts of a more formal restaurant and a well stocked Garden Pub, where guests can while away your evenings, be it with a loved one,family or a group of friends.
The kitchen serves up food ranging from Oriental favourites to Italian and Western. And the music, from the Oldies and Country & Western to Dance tracks, depending on the day of the week, are bound to get you either reminiscing or grooving.
They've even got special theme nights lined up, ranging from the Sri Lankan favourite hoppers and kotthu Nights to Seafood Nights, Indonesian and Thai nights, Barbeque nights and even "All Inclusive Nights", where the brew runs free from dusk to dawn, and the food is endless, with no bills to surprise you.
Call Wagon Wheel Country Club 2726944 for more details.
Follow @timesonlinelk
comments powered by

Disqus