Asian Aviation Centre at the forefront of Aerospace Education in Sri Lanka
View(s):

The global aviation industry is on a fast-paced track with the growth of technology and involvement of great minds producing high-tech solutions. Opportunities to be part of this ever-growing industry are vast and new faces join this global industry every day. Today, Sri Lanka is in a prominent position with the launch of its first communication satellite.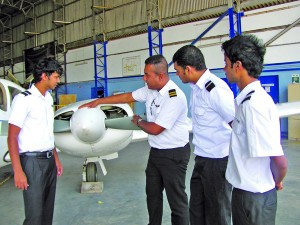 Asian Aviation Centre (Pvt) Ltd, (AAC) is the premier aerospace engineering & flight academy in Sri Lanka, offering world-recognized courses in aviation and engineering. AAC was registered as a private limited liability company in 1985 to operate a flying training academy, at the largest hangar at the Ratmalana Airport. The success of their past students is the main accomplishment of AAC. Producing high-calibre aviation professionals to the global industry, is its ambition. Courses offered by AAC are carried out at its Flight Academy and Engineering Academy.
Flying training programmes offered at AAC's Flight Academy, include Private Pilot Licence (PPL), Commercial Pilot Licence (CPL) with Instrument Rating, open for students who have successfully completed their GCE O/L with 6 passes including credits in Mathematics, Science and English or equivalent. Many of AAC's Pilots are currently employed in the UK, USA, Middle East, Australia, the Maldives and Sri Lanka.
In order to qualify as a professional Pilot, one needs to obtain a CPL – Commercial Pilots Licence. Most often, airlines require CPL with Instrument and Multi Engine Rating from prospective cadet pilots. You may start the process by following the PPL programme and then progress towards the CPL with IR and MER.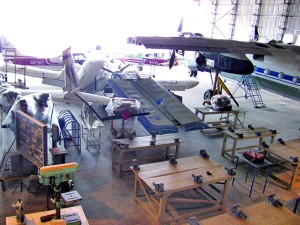 Courses offered at the AAC Engineering Academy, include BSc(Hons) in Aerospace Engineering degree which is in affiliation with the Kingston University of London, UK. This academic programme accredited by the Institution of Engineering & Technology (IET), UK, leads to Incorporated Engineer status. First two years of study are available at the AAC in Sri Lanka and the Third / Final year of study is at Kingston University in London, UK.
In order to enter this course, three A/L Passes including Mathematics and a suitable Science subject or equivalent is required. Students with lesser qualifications may follow a foundation programme (Engineering Foundation pathway to BSc (Hons) in Aerospace Engineering) for a period of six months and enter the 1st year of the degree programme.
Aircraft Maintenance Engineering (AME) Course is conducted, with the approval of the Civil Aviation Authority of Sri Lanka and covers Piston Engine and un-pressurized Airframe categories. The Duration of this course is 2 years full time at AAC Sri Lanka. Students need, a further 1 year on the Job Training to sit for the AME Licence. Entry qualifications are a minimum of 6 passes at O/Level including credit for Mathematics, English and Science or an equal qualification.
Further to that, the Holiday Course in 'Basics in Aviation' is ideal for young people interested in aviation. The course contains an Introduction to different types of Aircraft, Basics in Theory of Flight, Introduction to Airframes & Aircraft Systems, Introduction to Helicopters & Space Shuttles, Practical demonstration and Course Visits.
The AAC Engineering and Flying Academy jointly conduct the 'Aerospace for all" course specially designed for teens after A/L and O/L. The course covers topics in the aviation industry, satellites, space vehicles, rockets, helicopters, aircraft, land vehicles & lighter than air vehicles, hovercrafts, special types of ships and submarines. The course is conducted for a period of three months (two days per week).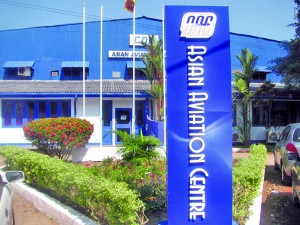 Once the BSc degree programme is successfully completed at AAC, the student will have employment opportunities in vibrant and leading organizations in the world. At present our students are employed at Bridport Aviation, Sri Lankan Airlines, Airport and Aviation Authority, Civil Aviation Authority in Sri Lanka and many other leading organizations.
Aviation industry is expanding day by day and will be the largest single industry in the near future.
If you wish to become a professional in aviation, you can obtain further details on courses offered by AAC from their website: www.aac.lk
Follow @timesonlinelk
comments powered by

Disqus