After A/L's CMA shows the way to become a Professional Accountant in Business
View(s):

(CMA – Super way to become a prestigious Management Accountant)

Undoubtedly G.C.E. Advanced Level examination is a milestone for any student in this country. There are a number of professional avenues to pursue after sitting the A/L examination. If a student wants to become an accountant, the wise choice will be to become a Management Accountant for wider prospects and for speedy progress in the professional ladder designated as a Professional Accountant in Business as per the new definitions of the International Federation of Accountants the Global Body for Accountants..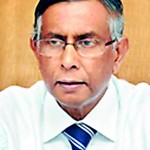 CMA is a Professional Qualification specializing in Strategic Management Accounting leading to produce Certified Management Accountants. It gives a competitive edge especially over cost as it is 1/10th the cost of foreign courses and makes it affordable to all.
CMAs are generally focused on the future of a business and not the past. They use financial, management and other information to direct strategic and operational decision making targeted at helping organizations to move forward.
CMA was incorporated by Act of Parliament No. 23 of 2009 and was given assent by the Hon. Speaker on the 20th April 2009. This created history in the accounting world, where Sri Lanka after 50 years since the incorporation of the chartered institute, a new Professional Management Accounting body was incorporated and given government recognition. CMA is now a member of South Asian Federation of Accountants (SAFA) and an Associate Member of International Federation of Accountants (IFAC).
At the initial stages it was set up as the Society of Certified Management Accountants of Sri Lanka was inaugurated on 3rd June 2000 based on organizations, with the technical assistance of CMA – Canada and based on the guidelines of the international accounting bodies the Institute of Management Accountants of USA, the International Federation of Accountants ( IFAC) which is the world body for the Accountants and the Management Accountants of the South Asian Federation of Accountants (SAFA).
Who gives the management leadership to CMA?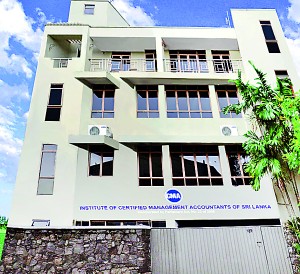 CMA is governed by a Governing Council comprising of eminent panel of academic and professionals of Sri Lanka. Professor Lakshman R. Watawala who is an icon in the field of accounting and is the Founder President and continues to serve CMA as the President.
Professor Watawala is the past president of the Institute of Chartered Accountants of Sri Lanka, Past President South Asian federation of Accountants, Founder President AAT Sri Lanka and the former chairman of People's Bank and Board of Investment of Sri Lanka (BOI). The other members are all Chartered and Management Accountants and include Mr Esmond Satarasinghe, Mr Bashir Ismail, Mr Fred Puvimansinghe, Mrs nilima Casichetty, Mr T someswaran and Mr Hennanayake Bandara.
Who are Management Accountants?
In the field of accountancy there are differnet types of accounting professionals. Management Accountants, Financial Accountants, Auditors and Government Accountants.
As Management accountants we look at the future of an organization, analyze informationand prepare reports for management decision making. Management accountants are forward looking and handles the day to matters as well as strategic decision making and providing such information to Boards of directors and they are well-rounded business managers who contribute to the growth of the business.
Why CMA is Unique?
Cost effective and affordable. CMA is the only National Management Accounting qualification available at an affordable cost, to enter in to the Management Accounting profession in Sri Lanka.
Only one tenth ( 1/10) of a cost of the competitive foreign management accounting qualification
Flexible training requirement which could be undertaken while doing studies or after completing the exam and obtain the CMA qualification.
CMA full qualification can be completed within a period of just two and half years.
CMA qualification can be pursued in Sinhala, Tamil and English upto level two and the final levels in the English medium.
What are requirement to study CMA?
With two Passes in the Advance Level examination
For those who sit for examination in English medium, credit pass for English and a Pass for mathematics
For those who sit for examination in Sinhala/ Tamil medium, Pass in English and Mathematics at G.C.E. O/L examination.
For mature applicants who are employed can apply for registration.
A degree while following CMA?
Register for the Business Management Studies ( BMS) degree with the Open University of Sri Lanka ( OUSL ). This is possible soon after completing the level two of CMA.
Register for the Master'sin Business Administration ( MBA) post graduate degree with Post Graduate Management Institute ( PIM) soon after completing CMA and obtaining membership.
What are the collaborations CMA has with other institutions &Universities?
CMA has signed Memorandum Of Understandings (MOU's) with the University of Sri Jayawardenapura, Open University of Sri Lanka (OUSL), Sri Lanka Institute of Advance Technological Education (SLIATE), Young Entrepreneurs of Sri Lanka( YESL), CMA-Canada, ICWA- India, ICMA- Pakistan, ICMA- Bangladesh, CPA Australia and ACCA-UK. This gives the qualification an international exposure.
What is the course structure / sequence of CMA examination?
CMA course structure consists with four levels and the final level is the CASE study. There are 03 Skill Course Units to develop Communication Skill in English and one Skill Course Unit to develop computer application knowledge.
The examinations are conducted in May and November each year.
In order to maintain international examination standards, CMA question papers are moderated by CMA- Canada. This ensures the high quality of CMA students who complete the CMA professional management qualification.
What methods are available to study for CMA?
Students have three options
Follow classes at CMA accredited study centers island wide
Well-structured study text provide by the institute
Interactive learning through E-learning
Demand for CMA qualification in the job market?
Jobs are guaranteed 100% for the CMA management accounting professionals. There is a demand from national and international organizations for CMA members and students.
CMA students are provided training by the CMA partner training organization. The training partner base is more than 100 institutions currently and this includes government, semi government and reputed private sector organization
What is the message you have for the prospective CMA stake holders?
Definitely CMA is not another accountancy qualification available today in Sri Lanka. CMA is the most affordable management accounting qualification with a clear career path that elevates you to international professional standards and assists you to find a good job. Become internationally accepted management accountant with CMA.
Concluding message to parents is invest with CMA qualification at an affordable cost and open the path for a truly rewarding profession for your son or daughter.
For more information visit
Institute of Certified Management Accountants of Sri Lanka
No 29/24, Visaka Lane, Colombo 04
www.cma-srilanka.org
Call :011 2506391, 011 2507087
E-mail : info@cma-srilanka.org
Follow @timesonlinelk
comments powered by

Disqus