Shazin Sadakath, Senior Engineer Technology at Virtusa
View(s):

Another Success Story of IIT- Shazin Sadakath, Senior Engineer Technology at Virtusa

The dramatic growth in the software industry over the last two decades , which saw mechanical and electronic devices across all industries from automobiles, aviation , entertainment, communication, and manufacturing being replaced by software components and businesses such as banking, insurance and healthcare using software to automate and personalize services offered to customers, has created an ever increasing demand for software professionals all over the world. Shazin Sadakath, a young individual with diverse talents, was one who always dreamt of being a part of this world.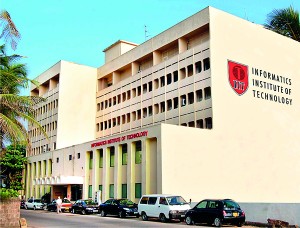 Expressing his thoughts on the industry Shazin said "My dream was to become a software engineer since I was 15 years old. I basically grew up with computers and was also a witness to the Y2K chaos. After finishing my Advanced Level examinations, I wanted to pursue BSc (Hons) Software Engineering degree to realize my dream. Since Informatics Institute of Technology (IIT- www.iit.ac.lk) was the first institute to offer British higher education in Sri Lanka, with an impressive record of producing quality IT & Business professionals and was considered the best private institution for IT & Business education, I had no hesitation in signing up for its degree in software engineering .
Fortunately for me IIT offered a Scholarship Program in 2007 and I must say, I was really glad to have been blessed with competent and experienced panel of lecturers who were constantly synchronizing themselves with professors from University of Westminster UK, and used the latest technologies to teach the necessary subjects. Study materials and teaching methods were very high in standard. IIT even has Student Committee Meetings every semester to adjudge the quality of education throughout the course.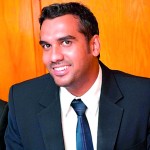 Shazin also endorsed the course structure, saying that it helped him a great deal to adapt to the real situations in the industry even before he stepped in. He said "the skills taught in the degree are cutting edge technologies which are exactly what the industry is using. Every module had at least one practical test apart from exams. The group coursework helped a lot to learn how to work in a team, which is really crucial to work in the industry. Furthermore, developing of time management skills by giving tasks with strict deadlines helped me a lot to work efficiently in my work place. Overall the course structure is tailor made for a student's smooth transition into his work place."
Shazin's final year project was "Aurora" – a Human Computer Interaction System, which uses Computer Vision to enable Laptops that doesn't have an accelerometer to be used as if it has one to play games, by using the built in camera as input.
Explaining his work, Shazin stated "My internship was at Informatics International Limited which is a Subsidiary of the Informatics Group. Apart from that I worked as a Contract Employee (Developer) for Google during Google Summer of Code 2010 where I worked for an open source project named OpenMRS. IIT has a good reputation in the industry for its course structure and lecturing panel. Within months after graduating I was hired as a top talent by Virtusa as an Engineer – Technology in 2011. My line of work as Software Engineer included requirement analysis, coding, testing, release and maintenance of software of our client who is based in USA. I was promoted as Senior Engineer – Technology in one year because of the commitment and dedication I showed within the first year of work at Virtusa. Now as a Senior Engineer I have to train, ramp up and manage juniors as well. "
Outlining his ambitions and his hopes and dreams of the future Shazin said "My ambition is to become a Software Architect and pursue Post Graduate studies. Because of the recognition of the Degree from IIT, I am sure I can achieve both of my ambitions quite easily."
Concluding the interview, Shazin acknowledged that "IT is a very challenging and exciting industry. It goes really well with the motto "Work Hard, Play Hard". But it is highly crucial to find the right place to pursue your studies and with my experience I can definitely say IIT should be your number one choice.
Web: www.iit.ac.lk, Email: admissions@iit.ac.lk, Hotline : 0722 72 72 72
Follow @timesonlinelk
comments powered by

Disqus