Start in Sri Lanka and complete in Australia or Malaysia
View(s):

Study for an Australian degree – University of Wollongong

The University of Wollongong Australia is one of the best options available for students interested in an Australian Degree. University of Wollongong (UOW), a five star Australian university has an excellent reputation and offers a wide range of programs covering a range of careers. The University offers students the choice of finishing their degree in the university's home country or in Malaysia, after starting their Degree program at ANC in Colombo! This unique programme gives students the opportunity to combine their Australian education with experience in South Asia in Sri Lanka and Southeast Asia in Malaysia, giving them the absolute best exposure for top jobs in today's Global Economy.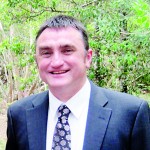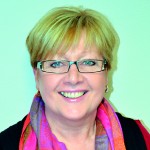 Students can meet Ms.Lorelle Pollard, Faculty Manager at the faculty of Engineering and Stephen Lowe, Ast Manager, International Marketing & Admissions of University of Wollongong in Colombo on 18th February 2013. Both personnel will be at ANC Education,308,R.A.De Mel Mawatha from 05.30 PM to 6:30 PM on Monday. They will speak to students about the university as well as the programmes they offer in Australia, Malaysia and the transfer program at ANC in Colombo. The ANC transfer option allows students to do part of their degree in Sri Lanka and then transfer to Australia or Malaysia. Students will be able to meet personally with Ms.Pollard to discuss their particular education plans.
The Faculty of Engineering is one of Australia's elite engineering faculties and is part of the Group of Eight Engineering and Associates. Lorelle has worked in the Australian higher education sector for 18 years, managing large research groups, international contracts, implementation of curriculum, student recruitment and student support programs. Lorelle works with a team of highly skilled academic and professional staff to deliver world class courses and facilities. This ensures that the Faculty of Engineering at the University of Wollongong produces high quality research and accredited courses from Engineers Australia and Australian Institute of Physics.
The University of Wollongong is conveniently located close to Australia's cosmopolitan center, Sydney, yet boasts a relaxed environment characteristic of a medium-sized community. It's a perfect balance.
The University of Wollongong (UOW) is a five star university with a wide range of specialised, quality study programmes designed to increase every graduate's employability. It's a place where students not only get a five-star education, but a five-star chance of gaining a job at the end of their degree. The University of Wollongong is particularly popular with employers.
UOW is also ranked in the top 100 universities in the world in the QS World University Rankings Employer Review 2012. This all translates to success for graduates. With the University of Wollongong students can finish their degree in Malaysia at INTI College, part of the worldwide Laureate Group or transfer to Australia. This pathways gives lowest possible cost, while maintaining the high standards of UOW. For more information contact Upeka on 077 38 444 38 and meet us at ANC Education on 18th February.
Follow @timesonlinelk
comments powered by

Disqus