House plays usual blame game over Rizana Nafeek's execution
View(s):

Mission impossible, almost, to safeguard our migrant workers' rights in an alien society: Govt.

By Chandani Kirinde, Our Lobby Correspondent

A Parliamentary debate on the fallout caused by the beheading of Rizana Nafeek in Saudi Arabia, led to the usual finger-pointing among political adversaries, but it also highlighted the numerous problems that Sri Lanka's women workers face in the Middle East, and how difficult it is to safeguard their rights in an alien society.

The adjournment motion last Thursday was moved by the UNP's Ratnapura District MP Ranjan Ramanayaka who has worked to highlight the plight of Lanka's workers over the year. It was seconded by MP Dr. Jayalath Jayawardena.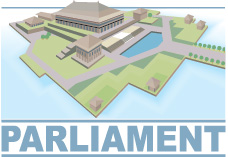 Mr. Ramanayaka who had raised the issue of Rizana on several occasions, accused the Government of not doing enough to save her. "Several Government delegations visited Saudi Arabia in the pretext of trying to save Rizana and claimed to have met high officials in that country. But I doubt it," he said.
Justice Minister Rauff Hakeem explained he had personally made attempts to intervene to save the girl's life, but to no avail. "I want to tell Mr. Ramanayaka, the self-appointed champion of our migrant workers, that the Government did its best to save her, but failed. However, we can learn from this and ensure that our overseas workers are better protected," he said.
Minister Hakeem also said that, even if Sri Lanka signs the International Convention on the Protection of the Rights of All Migrant Workers, it would not be useful if the receiver countries do not do the same. "It is futile if only the labour exporter country signs the Convention, while the receiver country does not," he said, saddling that, most countries that have large foreign labour forces, have not signed the convention.
Both Government and Opposition MPs agreed that Rizana had been sent out as a housemaid, and her work did not involve looking after a baby, which she was forced to do.
MP Aturaliya Ratana said that they support the ban on sending women, particularly to the Middle East, for employment. "They are treated like slaves, and we must not be a party to this kind of slavery," he said.
The monk MP also said that, one reason for the tendency to send younger women, was the reported use of these women as sex slaves.
"There are thousands of women stranded in our missions in the Middle East, there are others who face sexual abuse, while their families suffer back home in Sri Lanka," he said.
Foreign Employment Promotion and Welfare Minister Dilan Perera who faced severe criticism for being unaware that a date had been set for Rizana's execution, and only learnt of it after she was executed, said that one person alone cannot be blamed for this tragic event, but her parents, the Immigration Office that issued her passport and the job agency that sent her, are all responsible for what happened.
There was some positive developments to come out of this tragic death. Minister Perera announced a Cabinet decision for the minimum age of women seeking employment in Saudi Arabia to be increased to 25 years, and 23 for other countries, from 21 years at present.
Meanwhile, on Tuesday, Parliament approved the Code of Criminal Procedure (Special Provisions) Bill enabling the Police to hold suspects for up to 48 hours in custody, before being produced before a Magistrate.
The law would apply in relation to serious crimes such as murder; attempt to commit murder, kidnapping or abduction, causing grievous hurt, rape, armed robbery and offences committed with the use of explosives, an offensive weapon or a gun.
Follow @timesonlinelk
comments powered by

Disqus