The EDEX Expo – its 10th Anniversary is on
View(s):

The EDEX Expo celebrates 10 years of unprecedented and unrivalled service to youth in Sri Lanka not only in terms of offering choices, options and opportunities in education, but also as a catalyst in transforming lives to reach their goals and aspirations.

Created on a platform of education and careers in 2004, the exhibition has grown in leaps and bounds to encompass multi-stakeholders both local and foreign who have combined their strategies and brands and created a synergy that is unparalleled over the last decade.

At the heart of this gigantic endeavour is the Sri Lankan youth. The vision to make each and every youth between 16-25 years globally competitive has propelled the organisers of this event to create value additions year on year to empower the youth.
After the initial Expo in 2004 the Expo took wing to Kandy in 2006. This twin exhibition paved the way for more youth to participate at the event and benefit from the exhibition in the hills.
Since then it has gone on to add features such as the EDEX Careers web portal in 2007, the much loved and anticipated annual art exhibition, EDEX Sithuwam in 2008 and the EDEX Think Green initiative launched in 2009 in terms of sustainable living and best practices.
The EDEX Magazine launched in 2010 reaches the masses, specially the rural youth providing career guidance and salient themes that offer youth insights into the latest in selected industries and knowledge based themes.
Thus EDEX has transformed in leaps and bounds and has and been an inspiration to youth from different backgrounds and aspirations, who have all converged year on year to gain information, knowledge and create for themselves discerning opportunities on both local and global contexts. The appeal of the Expo speaks volumes through its visitors and also its well wishers. From a few thousands at initial stages, the exhibition attracts more than 50,000 visitors annually in Colombo and Kandy.
These visitors include eager students and parent, graduates and those seeking post graduate courses, being very much a crowd specifically focusing on tertiary, professional and vocational education opportunities.
From a Careers perspective those seeking employment also visit the exhibition in anticipation of gaining employment opportunities. This demand has also led many corporates to be part of this mega exhibition showcasing employment opportunities, partnering EDEX at strategic level.
The wide profile of visitors all get an equal opportunity to benefit from the varied services on offer on one platform, which include the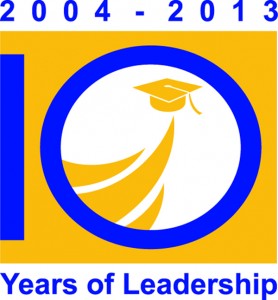 whole gamut of professional services; tertiary education, vocational training, careers guidance and placements, spot admissions to local and foreign courses and interactive seminars free of charge.
The EDEX Expo also offers value-added career guidance services such as the psychometric test and financial incentives such as student loans and full or partial scholarships.
This convergence of a multitude of students, parents, sponsors and the authorities in the relevant line ministries all form one voice of partnership and an alliance to take Sri Lanka forward in the realms of education, higher education and careers, towards its goal of being the knowledge hub in Asia.
The 10th Expo promises to bring out the latest choices, options and opportunities to create empowered youth who will become the future professionals in Sri Lanka, competing on a global platform.
This grand exhibition is not to be missed. EDEX Expo is the Sri Lanka's largest higher education and careers exhibition organised by the Royal College Union, It will be held on January 18th, 19th and 20th 2013 at BMICH Colombo and on January 25th and 26th at the Kandy City Centre, Kandy.
Be there to live your dream.
Follow @timesonlinelk
comments powered by

Disqus