Another Success Story of IIT- Arjuna Marambe, Head of Engineering at Navantis
View(s):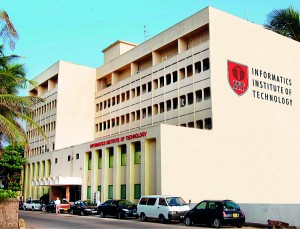 Job security today, is a refuge that many do not enjoy. The reason perhaps could be pinned down to the large number of higher studies programs concentrating on a fixed subject which offers low or no flexibility to a person hence cutting down the job options available in the ever evolving market.
At Informatics Institute of Technology, abbreviated and popularly known as IIT, such issues are no more in its radar. The pioneers in offering British degrees in Sri Lanka, IIT is today recognized among the best choices in higher education for students interested in furthering learning and careers in the fields of IT and Business Management. With more and more students now interested in the said fields, IIT offers qualifications that are on par with world standards and is accepted worldwide for its content, quality and skill development from the University of Westminster UK.
Former IIT student, Arjuna Indrajith Marambe who currently holds the position as Head of Engineering at Navantis IT (Pvt) Ltd reflected that the learning from IIT helped him climb the corporate ladder to achieve the success he enjoys today. Heading the software engineering division of Navantis, Marambe holds responsibility for solutions delivered to clients and works directly in research which focuses on new technologies and its implementations.
Stating that he picked IIT from the wide choice of higher education options available for three reasons, Marambe said: "It had a respectable reputation of being 'the' place for bringing out the best in IT related talent. The industry recognition towards IIT students was also high and when looking for jobs, this was a definite plus." He added that good credibility, hardworking and expert lecturers coupled with the one year placement for students in reputed companies all added to his decision of choosing IIT for higher studies.
Learning based on assignments enabled students such as Marambe to analyze a situation in the real business context, develop solutions and tested the students selling ability of ideas. "I received tremendous experience by working in a team environment as well as leading teams in certain projects. This has proven to be very valuable in my line of work," he said. "It helped me learn good leadership skills, people management skills that enabled me to work with people of different ideas and abilities which gave me grounding in problem solving skills." Time management and meeting deadlines was another skill he acquired at IIT. In addition the library facilities provided for students helped in projects and knowledge enhancement.
He added that the one year internship was also very vital for his career success. "I got a chance to work for Euro Centre Norway as a part of their software development team. This gave me a chance to work for an overseas company and to gain experience in handling foreign clients."
For his final year project, Marambe's work consisted of developing an extensible framework for network adaptations. Named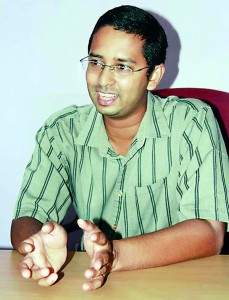 "NetExpert" it was an extensible framework for the automatic adaptation of a network under different situations.  This was an event driven framework, which could be used to automatically heal networks when problems occur. "By working on such projects, it not only boosted my confidence and encouraged me to pursue my career in this field, it also gave me a chance to analyze my strengths and weaknesses and to work towards improving myself and building myself."
He is also full of praise for the institute. "This is one of the best institutes both in size and stature. It has a respectable reputation that has been built since its inception bringing out nothing but the best in terms of IT and Business related talent. On the other hand, the place it has won in the corporate world is remarkable and the fact that companies are after you more than you going after them gives a person many advantages when stepping into the corporate structure," Marambe attested.
The provision of one year placement for students in reputed companies is certainly another great benefit provided by IIT. "Today, I can proudly say that I made an extremely bold move in my life when I chose IIT as the institute to pursue my higher studies. It has paid off extremely well for me and has done me a world of good to be where I am in life today."
Web: www.iit.ac.lk, Email: admissions@iit.ac.lk, Hotline: 0722 72 72 72
Follow @timesonlinelk
comments powered by

Disqus