AOD, British Council host High-Priestess of British Fashion Wendy Dagworthy for SLDF 2012
View(s):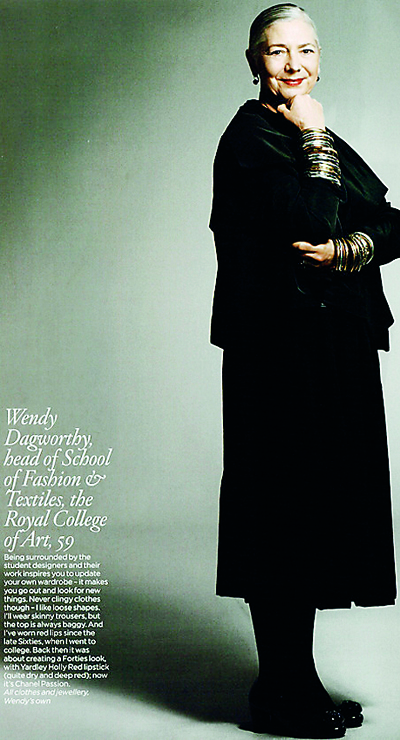 AOD, the international design campus situated in Colombo Sri Lanka is the key institute delivering world renowned British design degrees to South Asia. In addition to its powerful partnership with Northumbria University School of Design UK, AOD maintains a close relationship with all top design universities in the UK. Honouring this longstanding relationship, one of the most high profile fashion icons in the UK design education circles is visiting Sri Lanka through AOD and British Council Sri Lanka; Wendy Dagworthy, has been described as "the high priestess of British fashion" (The Telegraph). She is one of the founders of London Fashion Week, which revolutionised the way designers launch their careers in this country. And she has had a huge influence as the head of fashion – as teacher, motivator, muse – at Central Saint Martins (1989–98) and the Royal College of Art (since 1998).
Dagworthy will be visiting Sri Lanka to take part in Sri Lanka Design Festival 2012's 'Design Education in the 21st Century' forum along with several more high profile educators from UK and South Asia.
This forum promises to revolutionise design education for entire South Asia, with Sri Lanka as its centre. In addition to taking part in this forum, Wendy's visit to AOD will also add to the mission of creating an enriching and inspiring academic culture for AOD students who graduate as direct British design graduates from Northumbria, at the end of their 3 years at the campus in Sri Lanka.
AOD currently trains young graduates with British design degrees in Fashion, Fashion Marketing, Graphic Design, Motion Graphics & Animation Design and Interior Design.
For more information and to register for AOD's ongoing intake for design degrees, call 011 586 7772/3, email info@aod.lk or log on to www.facebook.co/aodsrilanka
Follow @timesonlinelk
comments powered by

Disqus