Home » Business Times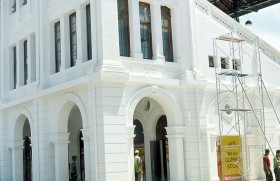 The new upmarket shopping complex at the Racecourse grounds on Reid Avenue was scheduled to be opened yesterday (before this section went to print). Seen here are workers on Friday involved in the final arrangements. Pic by Amila Prabodha.
The Canada Sri Lanka Business Council represents a significant group of businesses that link with Canada for business and investment and these businesses employ thousands of workers and they need thousands in the future. Therefore, it is significant to build a partnership between an education and training organization and a business council, according to Richard [...]
The minute task of daily washing of hands which is a must, has however become a big issue in life leading to the declaration of an international Day of Hand Washing that would protect the individual, the family, the nation and the whole world from diseases like diarrhoea and respiratory disorders. In Sri Lanka the [...]
The A.N.S. Kulasinghe Memorial Lecture will be delivered by Saliya Wickramasuriya, Director General, Sri Lanka Petroleum Resources Development Secretariat, on 'Monetization of Reserves – the Path to a Petroleum Economy' on October 25th at the Wimalasurendra Auditorium of the Institution of Engineers, Sri Lanka (IESL), Wijerama Mawatha, Colombo 7. Dr. Kulasinghe was born on October [...]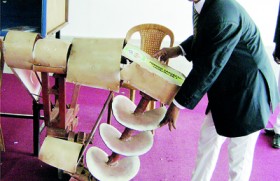 Several innovative creations were displayed at the Techno 2012 exhibition organised by the Institute of Engineers Sri Lanka at the BMICH in Colombo recently. Picture shows a paddy land preparation machine fitted to a hand tractor invented by K.D.P.A Kapuge, a Year 13 student of Mihintale Maha Vidyalaya. Pic by Athula Devapriya.
Hyatt International South West Asia Ltd, affiliated to Hyatt Hotels Corporation entered into a management agreement with Sinolanka Hotels and Spa on Friday to manage the Hyatt Regency Colombo hotel at the state-acquired Celestial Residencies, better known as Celestial Towers, at Kollupitiya. The site is one of the iconic properties of collapsed Ceylinco group of [...]
Sri Lanka's Telecommunications Regulatory Commission (TRCSL) recently launched industry trade journal FutureTel, as part of the opening ceremonies for the 12th Global Symposium for Regulators, the recently concluded international conference for the International Telecommunication Union (ITU), which was held in Sri Lanka. Intended to be a resource for academics, researchers, engineers, etc., the first edition [...]
The Employees' Provident Fund (EPF) doesn't give a real rate of return to its investors – a perennial issue that got some eminent and interested parties debating at a recent LBR LBO CFO Forum on 'The Future of Retirement Funding'. A real rate of return is an annual percentage return realized on an investment, which [...]
Sri Lanka steps into a new era of space technology by launching the country's first satellite next month, initiated by The SupremeSAT, a company headed by R.M. Manivannan. The launch would also make Sri Lanka the 45th nation to own a satellite and makes SupremeSAT the first private sector company in the region to own [...]
Citizens across nine districts in Sri Lanka, in a unique initiative, have submitted proposals to the President for inclusion in the 2013 budget to be presented next week, according to the Active Citizenship for Development Network (ACDN). The group, which organized participants from the nine districts, said the recommendations cover four sectors of particular concern [...]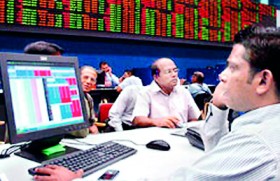 Amaya Leisure Amaya Leisure said this week it has purchased 0.9 million shares (16 per cent stake) of Hunas Falls Hotels, from Mercantile Investments and Finance at Rs. 65 per share which amounts to Rs.59 million. Asia Siyaka Commodities Ltd announced that it acquired a 100 per cent stake in Siyaka Produce Brokers (Pvt) Ltd, [...]
Sri Lanka needs to further tighten monetary policy since credit growth in the country is still more than 30 per cent, according to economists. "The credit growth hasn't seen a significant slowdown and we are seeing underlying inflationary pressures," Leif Eskessen, Chief Economist for India and ASEAN HSBC,told the Business Times at the HSBC Power [...]
Lalith Weeratunga, was recently appointed by the International Telecommunication Union (ITU) as its ambassador for promoting cloud computing. This appointment was made during the ITU's 12th Global Symposium for Regulators, which was held on October 3, in Colombo.Featuring 446 international delegates from almost 100 countries, this annual meeting of telecommunications regulators "recognised the enormous potential [...]
Some 15% of phone calls being answered by the Government Information Centre's 1919 call centre are from Tamil speakers, according to Lalith Weeratunga, Secretary to the President of Sri Lanka. At the same time, he also noted that "President Rajapaksa has connected all government ministries and departments and ministries that needed to be connected, and [...]
Sri Lanka's Government Information Centre (GIC) service, best known locally by its telephone short code 1919, will soon be adding 12 new services to the 25 eServices, from 14 government departments, which are currently available online. Accessible via the Lanka Gate portal (srilanka.lk), these new services will include paid services such as the online reservation [...]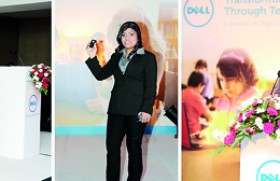 The local office of US-based computer technology company Dell recently held a seminar on digital teaching, as well as a lab on the subject, according to a media statement by the company.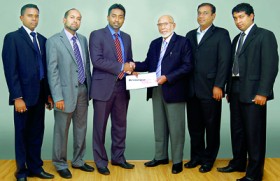 Tech Pacific Lanka has been appointed as the exclusive distributor for Sri Lanka for global PC maker Lenovo, formerly the PC sales arm for business automation giant IBM. According to a media statement by the local company, Tech Pacific Lanka, its "unique strength of an established dealer network of over 200 resellers, will further help [...]
A fresh application was filed in the Supreme Court on Thursday by public interest activist Nihal Sri Ameresekere seeking a review and re-examination by a fuller bench from the Supreme Court over a previous ruling relating to the controversial Expropriation law. He has submitted that this 'Special Determination' by the court on 24th October 2011 [...]
Depositors of the failed Golden Key (GK) company are well aware of the issues you are currently faced with and apparently do not have the time to look into our long standing issue. In such a case, at least the Governor of the Central Bank should have ensured that this long standing issue was expedited, [...]