Tax in a nutshell for Directors
View(s):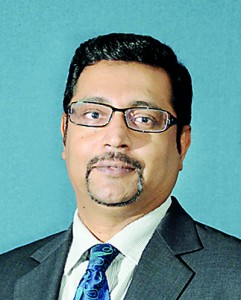 Taxation is intriguing yet has a significant impact on every business decision. Directors are the stewards of tax governance of companies. A Board of Directors has to address the apposite degree of tax risk a company must assume whilst carrying out operations. Grasping the fundamentals of tax is a pre-requisite for the successful discharge of the role of a Company Director. The two day evening program is tailored exclusively to address the requirements of the busy schedule of a Company Director.
Speaker Suresh R I Perera, is the Principal of the Tax and Regulatory Division at KPMG Sri Lanka. He also serves as a Director of KPMG Corporate Services (Pvt) Limited, the secretarial arm of KPMG. He is a multidisciplinary professional qualified in both law and accountancy. He obtained a Degree in Bachelor of Laws (LLB) from the Faculty of Law and is a Attorney-at-Law of the Supreme Court of Sri Lanka. Suresh is an Associate Member of the Chartered Institute of Management Accountants, UK (ACMA, CGMA). He is also an Executive Member of the Sri Lankan Branch of the International Fiscal Association. He served as the Chairman of the Tax Committee of the Bar Association of Sri Lanka in 2008 and 2009.
Workshop leader Suresh R I Perera, Attorney at Law, KPMG commented: "Sri Lanka has a fascinating web of taxes. Every commercial transaction taking place in the corporate sphere would have direct and indirect tax ramifications. Today, no serious professional engaged in the corporate decision making process, could afford to be oblivious to taxes in operation and insulate him or herself from the reality. A basic understanding of what happens in the domain of taxes is a must for every decision maker in order to avoid pitfalls".
Content of the course includes:
Demystification of web of taxes
Import duties
Tax risk management and managing tax cost
Role of tax health checks in tax governance of a company
Development of a tax risk management policy for the organization
Keeping an eye on the effective tax rate
An assessor – friend or foe?
Carrying out a dialogue with your tax consultant and tax assessor
Tax planning vs. tax avoidance
Tax and dividend policy of the company
Fundamentals of tax planning
Directors' liability with regard to taxes of the company
Personal taxes of Directors including share based payments
The forum commences on Monday 22 October and will be continued on Wednesday 24 October, both days from 3.00 to 6.00 p.m. at the Cinnamon Grand. Details and registration forms could be obtained by contacting CIMA Sri Lanka Division via email on: mastercourses.srilanka@cimaglobal.com or on Tel: 0112 503880.
Follow @timesonlinelk
comments powered by

Disqus