IVS helps Sri Lankan youth to achieve their goals
View(s):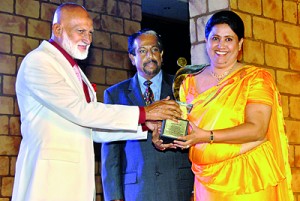 The Institute of Vocational Studies (IVS), a leading private education institute providing guidance exclusively in Overseas Education with the objective of help Sri Lankan youth to their goals.
IVS Chairman Prof. Vinita Mallika Senanayake was awarded the Macco International Award this year for her great service rendered to the young generation of the country by opening a gateway for overseas education over past 18 years of her service.
The Annual Macco Awards Ceremony which is organized by Sri Lanka Mass Media Association was held on September 27 at Galadari Hotel, colombo.
Senior Minister A.H.M.Fauzi handed over the award to Prof. Senanayake.
She is the youngest daughter of late K.D.Jayasinghe and Kalyani  Jayawardane. She received her basic education at Gothami Vidyalaya, Colombo and she went to Lumumba University, Russia for her higher education.
Before she was awarded the Macco Award she received a large number of awards from Saviya Development Fund, Saviya Women Organization, Canada World University Service, etc.
IVS sends youngsters to Bangladesh, India, Australia and Malaysia, etc giving opportunities to study Engineering, Aviation, Information Technology, Computer Science, Hotel Management, Architecture, Business Management, Accounts, Hotel Management, etc.
There are thousands of doctors, engineers, accountants and others who hold higher positions in Government and private sectors, among the past pupils of such universities, sent abroad by IVS for the last 15 years.
IVS also provides 65 full scholarships and 100 half scholarships for Sri Lankan students to complete their overseas education.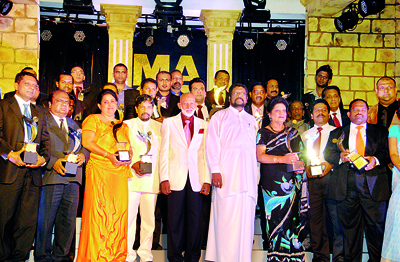 Follow @timesonlinelk
comments powered by

Disqus