Aspirations Education Foundation celebrates five years of social duty
View(s):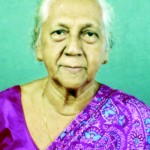 Aspirations Education Foundation (AEF) celebrated its 5th Anniversary at the Auditorium of the Head office in Nawala, with the participation of School Principals and Teachers from 12 rural schools representing 10 districts across the country. This event also coincided with the 94th birthday of the Founder President of the Aspirations Education Foundation, late Mrs Gladys Abeysekera. More than 150 scholarships to new scholars from 12 schools and one scholarship for an undergraduate of the University of Colombo Law faculty were granted at this ceremony under the "APEKSHA" students scholarship scheme bringing the total number of active scholarships to 200. Already 80 scholars have passed out after their Advanced Level examination during the past five years.
The Aspirations Education Foundation is the social duty arm of the Aspirations Education (Pvt) Limited (AE). Dr. Praneeth Abeysundara, Senior lecturer at the Universtiy of Sri Jayewardenepura was the Chief Guest. Professor Ajith De Alwis, Professor Department of Chemical and Process Engineering, University of Moratuwa, Mr. Daya Hettiarachchi, Chairman/ CEO, OpenArc Management System, Mr Shanil Jayasekara, Director Wisdom Business Education Academy and Managing Director of Aspiration International Academy delivered presentations in their respective subject areas. Chairman of EDEX Secretariat of Royal College Union, Mr. Kamal Abeysinghe and Chief Operating Officer of EDEX Mr. Ranjith Amerasingha were also present at this occasion.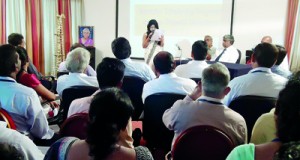 Mr Ajith Abeysekera, Chairman of the Aspirations Education Foundation delivering the welcome speech stated that, "AEF was the brain child of my mother, Mrs Gladys Abeysekera who was a renowned social worker and a leading educationist in the country, who devoted 50 years of her life for social service." He further mentioned that "AEF connects up with the community by performing its 'Social Duty' towards the nation." He emphasized that "it is the 'Duty' of every citizen whether individual or corporate to serve our less privileged bretheren rather than mere 'Responsibility', which can be neglected or done more for recognition and fan fare!"
The initiative taken in September 2007 by AEF was to offer scholarships to deserving students, who were capable in their studies but grappling with their finances. Our aim was to ease their struggle and help them to continue their studies uninterrupted. We had the opportunity to work with children in need from different geographical locations. The scholarship scheme introduced was "Apeksha" and we have supported students from 15 districts of the country. The students from Grade 2 to Grade 13 were the beneficiaries of this scholarship scheme. AEF has offered scholarships amounting to Rs. 6.5 million up to now.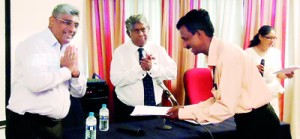 The day's programmme started with the participation of the Chairman, Mr. Ajith Abeysekera, and Board of Trustees, Professor Dayalal Abeysekera, Mrs. Daphne Abeysekera and Ms Deepamala Abeysekera. The religious observances were conducted by the Patron of AEF Ven. Koratota Wessabhu Thero.
The second phase of the activities of AEF have been planned to expand on a larger scale with the theme of "Develop the country through the village and school" by connecting up with 12 schools at present which would be extended up to 50 schools covering all 25 districts, progressively. It is to empower the parents, village community and students, based in and around the school for them to become self reliant, covering the aspects of Education, Agriculture, Information Technology, Sports, and Vocational and Technical Skills.
A knowledge sharing session and a group discussion to identify the problems faced by Principals and school teachers and to come up with possible solutions was facilitated by Mr Ajith Abeysekera and Mr Kamal Abeysinghe.
AEF invites the public to join hands in contributing in any meaningful way towards this worthy cause. For information contact 077 477 53 45/ chandra@aspirations.edu.lk/ Aspirations Education Foudation, No 267/ 20 Samagi Mawatha, Nawala Road, Nawala.
Mrs. Gladys Abeysekera, The Founder Chairman of Aspirations Education Foundation.
Dr. Praneeth Abeysekera, Chief Guest awarding scholarships to Dambewatuna Vidyalaya, Anuradhapura.
Miss. Deepamala Abeysekera, Managing Director of Aspirations Education addresses the gathering.
Follow @timesonlinelk
comments powered by

Disqus