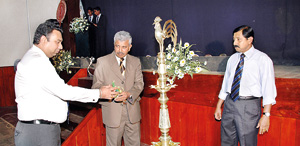 An entertainment programme was held on the 7th of October 2011 at S. Thomas' College, Bandarawela amidst a large gathering of both parents and hostellers at the Keble Memorial Hall at 11.00 am together with the staff and Headmaster Mr. L.A.M. Chandrasekera. This event was held to display the talents of the hostellers in the field of drama, music and dance. At present, there are around 175 hostellers at S. Thomas' College, Bandarawela the maximum number they could accommodate and something unique about this programme was that all the hostellers took part in one or more items. Mr. J.K.C.J.P. Manchanayake the hostel Superintendent put on his very best effort to make this event a success, which made all the parents who were present happy and well satisfied to witness their children's performances.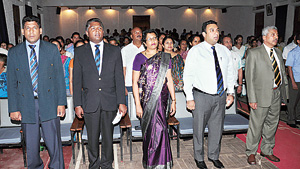 The Chief Guest for this function was Mr. AkilaEllawela, a distinguished old boy of the College who was a boarder himself and presently the Vice Chairman of the State Engineering Corporation of Sri Lanka. He went on to say the happy days spent at the hostel and how it enabled him to develop his personality and leadership qualities. Some of the parents who spoke in this occasion were of the view that because of this competitive exam at a very young age deprived many of their children's childhood activities but to cope up with the trend they had to work hard in order to get the desired marks. The Headmaster and the Primary Supervisor Mrs. MaheshiPerera also spoke.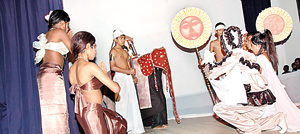 The concept of having this function was that, since S. Thomas' College, Bandarawela is considered a boarding school; it was felt that they should take the initiative in programmes such as these. As a result, the Boarders' Association was also instrumental in having the Founder's Day Programme during the beginning of the year for the very first time in the College history.
Finally it is worth mentioning that the Sirasa Super Star PradeepRangana, J. Keethan who came up to the final ten of the Shakthi Super Star contest and Uduweralla who also participated in the Sirasa Super Star were all boarders who first got the stage experience at Boarders Association activities.
Sujitha Miranda