In 2011, the Chartered Institute of Marketing will be celebrating 100 years of marketing excellence and commitment towards the development of the marketing discipline worldwide. In line with the numerous celebrations that will take place around the world, the CIM Sri Lanka Region will be hosting a gala dinner titled "Centenary Dinner" on the 28th of November at the Hilton Colombo with the participation of senior members and renowned marketers in the country. The Chartered Marketer Investiture Ceremony will also be carried out during this event, whilst the institute will also utilize this opportunity to recognize the tutors of the CIM qualification for their unstinted support towards the marketing profession and the development of outstanding students and professional marketers.John Keells Holdings PLC has joined hands with CIM Sri Lanka Region as Principal Sponsor of Centenary Dinner.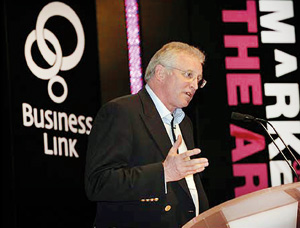 The British High Commissioner to Sri Lanka Hon. John Rankin will grace the occasion as the Chief Guest and the President of the Chartered Institute of Marketing (UK), Chris Lentonas the Guest of Honour. Fifty Four marketers of Sri Lanka will be awarded the prestigious Chartered Marketer status at the event, whilst the institute will also recognize senior marketers and tutors for their contribution towards the marketing profession.The event will also be a forum for networking for both members and non-members of the institute.
At a time when Sri Lanka's economy is experiencing a strong growth agenda driven by the private sector that accounts for over seventy percent of the economy, it is vital to identify the role of marketing and its contribution to the growth of the private sector. The Chartered Marketer forum over the years has been the ideal opportunity to recognize those individuals who play a critical role in shaping the future of Sri Lanka's marketing sphere.
The celebration also marks the yearlong calendar of activities that the Chartered Institute of Marketing Sri Lanka Region has been staging, in line with its centenary celebrations. The Chartered Institute of Marketing Sri Lanka Region is the fastest growing CIM body in the world and serves over 3,000 studying members and more than 1500 members. The qualification helps the members to elevate themselves in their professional careers. The Regional office assists the members by creating value and fostering excellence in Sri Lanka's business landscape by harnessing marketing knowledge and building world-class competencies.
The President of Chartered Institute of Marketing Chris Lenton will address the Chartered Marketers of Sri Lanka