Invading sports
For me, last week was mostly about Cricket and cricketers... So when I sit down to write, I am naturally forced to ponder the use of technology in sport – and in the game of Cricket in particular, where it is at a critical juncture.
David Morgan, the newly elected president of the ICC is expected to support greater use of technology for officiating Cricket matches at an international level. The debacles that sparked off the controversy and pushed the game and two nations into a storm after the last test match held at the Sydney Cricket Ground between Australia and India has fuelled the debate and forced even the sceptics to reconsider their position about the use of technology on the field. From July this year, the fielding captain or the batsman might be legally entitled to ask on-field umpires to review their decision in consultation with the TV umpire.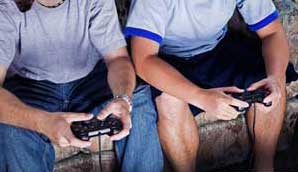 In a world that is throttled forward by technology, sports will inevitably be influenced – if not transformed by technological innovations like the snicker in Cricket – that detects instances where the ball may have got a faint edge of the bat on possible caught behind or bat-pad decisions. Tennis has embraced Hawk-eye technology – that essentially tracks the movement of the ball in 3D space – to make the final decision on line calls where players are allowed a limited number of appeals on calls made against them. Ironically, Hawk-Eye technology is owned by Cricinfo.com. The world cricket committee has concluded that Hawk-Eye should be used to assist with lbw decisions but only after independent testing and only up to the point of impact with the pad.
Unlike the on-field use of technology, the use of digital and computational technology off the field is almost totally unregulated. Computers allow every movement on the field of every player to be closely scrutinised and relevant data to be gathered for analysis. As a result, every batsman can find out the percentage of success they have had in the past for a particular stroke and every bowler can know the most effective line and length to bowl for each of the opposing batsmen.
Unlike other video game consoles where the mode of participation is restricted to keyboards and joysticks, the Nintendo Wii was a crude first step in allowing users to have a more realistic simulation of a sport through a video game console. Technology that is not too unlike the range of EA Sports video games but only more sophisticated in their ability to simulate match conditions will be affordable and widely available in the not so distant future. While being potential training tools for professional sportsmen and sportswomen, they may allow even nine-year-olds to have an experience that is close to that of international games at least in terms of the atmosphere and realistic physical participation.
What sort of role do you think technology will play in the sports arena in the future? Write into technopage@gmail.com and share your thoughts.
Improve your computer literacy
Wi-Fi
Often abbreviated as muni Wi-Fi, municipal Wi-Fi is a city-wide (municipal) wireless network, based mainly on 802.11 networking standards that provide high-speed Internet access within the municipality for free or low cost access when compared to standard broadband access fees. Municipal Wmi-Fi networks are a type of wireless mesh network.
All angles covered
Technology invented by scientists from The Johns Hopkins University and Ben-Gurion University of the Negev can make three-dimensional imaging quicker, easier, less expensive and more accurate, the researchers said. This new technology, dubbed FINCH, for Fresnel incoherent correlation holography, could have implications in medical applications such as endoscopy, ophthalmology, CT scanning, X-ray imaging and ultrasounds. It may also be applicable to security screening of objects and persons, 3-D photography and 3-D video. Current 3-D imaging technology requires scanning an object along subsequent planes and then reconstructing a 3-D image of it by stacking up those images of planes sequentially.
It is a slow process and the resolution of such 3-D images is restricted by the thickness of a single plain that can be scanned. The FINCH technology and the FINCHSCOPE can acquire 3-D images of an object without the need for scanning multiple planes. With traditional 3-D imaging, you cannot capture a moving object because it is difficult to scan multiple planes of an object in motion. With the FINCHSCOPE however, it is possible to photograph multiple planes at once, enabling the capture of 3-D images of moving objects. Application of this technology will enable doctors, for example, to track biological events happening quickly in cells, or 3-D images of people to be recorded even while they are moving.