Dilhara out for six months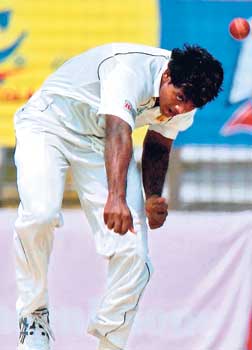 Dilhara Fernando
Sri Lanka fast bowler Dilhara Fernando who is missing the third Test between England and Sri Lanka due to an ankle injury will be out of the game for nearly six months.
SLC secretary K. Mathivanan speaking to The Sunday Times said "Dilhara has been carrying this injury for some time, but, now it has been aggravated. He is scheduled to leave for Australia next week or so for surgery and treatment.
"However it is disappointing that he will miss our next engagement in Australia where we are scheduled to take part in the tri-nations series that involves Australia and India from end-January to 8th March. He also may miss the tour of West Indies which will follow soon after the tri-nations in Australia. Altogether he will be out of cricket for about six months, but all will depend upon how soon he recovers."
The twenty- eight-year-old fast bowler who made his debut against Pakistan in 2000 has appeared in 30 Tests and taken 84 wickets at an average of 33.90. In One-day international cricket he has a tally of 158 wickets from 123 matches.