Uditha heads PIM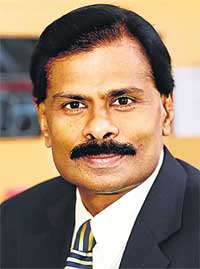 Uditha Liyanage
Dr. Uditha Liyanage has been appointed Director of the Postgraduate Institute of Management (PIM) and the Chairman of the institute's Board of Management, with effect from September 1, succeeding founder Director of PIM, Prof. Gunapala Nanayakkara.The latter, who will in addition to being the Senior Professor of Management of PIM, be chiefly engaged in setting up PIM's International Centre in the Emirates, and launch its MBA Program in Dubai in September.
Dr. Liyanage has been Senior Faculty of Marketing at PIM over the past 14 years and the Institute's Head, Academic Affairs for 2 years. He has published many articles on Branding and Strategic Marketing in leading Journals, both here and abroad and addressed numerous local and international conferences.
He is on the boards of directors of a number of key companies and was the Chairman of Chartered Institute of Marketing, Sri Lanka Region, and a member of the international board of CIM.