Gopalan Trophy revived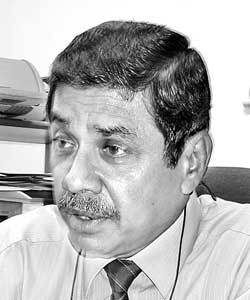 Bandula Warnapura
One of Sri Lanka's original first class cricket engagements – the Gopalan Trophy, between Tamil Nadu and a representative side from Sri Lanka, is being revived again.
Speaking to The Sunday Times SLC's acting CEO Bandula Warnapura said Tamil Nadu will take on a side comprising players from the Sri Lanka 'A' Academy teams along with some senior under 19 players, in a four-day Gopalan Trophy first class match from 26th to 29th September at the Colts grounds.
The team will arrive in Sri Lanka on September 22 and play a two-day practice match on 23 and 24 September at the Police Park.
The president and the secretary of Sri Lanka Cricket who were in India during the Afro-Asian series in June were keen that the Gopalan Trophy match was resumed again. They spoke to the TNCA president N. Srinivasan, who too liked the idea and the two sides agreed on the dates. This match will benefit both sides.
The last Gopalan Trophy contest, between Tamil Nadu and the Colombo District Cricket Association (CDCA) team, was played at the M.A. Chidambaram Stadium in 2001and Tamil Nadu State team won that match on first innings points.
The Gopalan Trophy, was named after the late double international in cricket and hockey, M.J. Gopalan and the inaugural match was played way back in 1953 at the Corporation Stadium in India.
In the past the Gopalan Trophy was played between a Sri Lanka representative team which almost comprised the national side and the Tamil Nadu State team.