A divine musical feast
The musical, "Experiencing God" will be presented by the choirs of St. Francis of Assisi, Mount Lavinia and St. Paul's Church, Milagiriya on Tuesday, August 28 at 6 p.m. at the Church of St. Francis of Assisi, 80, Hotel Road, Mount Lavinia. Entrance is free.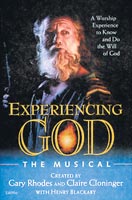 The pivotal point of the musical is the Christ of the Cross, the living God. It is a living and vibrant testimony of an encounter with "the truth", and is produced as a chorale. Every person in the congregation becomes a part of the musical which is rich with worship songs, well loved hymns, praise choruses and other contemporary Christian songs, e.g. Be Thou My Vision, When I Survey The Wondrous Cross, Just As I Am, Have Thine Own Way, Open The Eyes Of My Heart, My Abba's Child, The Potter's Hand, Name of Names etc.
'Experiencing God' – The Musical – is based on an interactive workbook of the same title, which touched millions of people and has been translated into many languages.
The Choir of St. Francis of Assisi has presented six musicals so far and one jointly with the Choir of St. Paul's Church, Milagiriya (2006), "Lift Up Your Eyes'. It all began in 2001 with 'God for Us' followed by 'God in Us' and 'God with Us'. Consequently in 2004 and 2005 the musicals presented were 'Evidence of Grace' and 'Jesus, The One and Only'.