Kandy lads and lasses take top honours
Trinity College Kandy and Mahamaya College Kandy emerged boys and girls champions at the 2007 National Age Group Aquatic Championship concluded at the Sugathadasa Indoor Pool yesterday.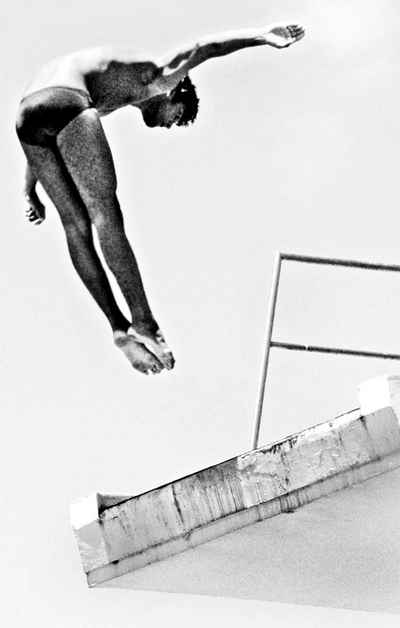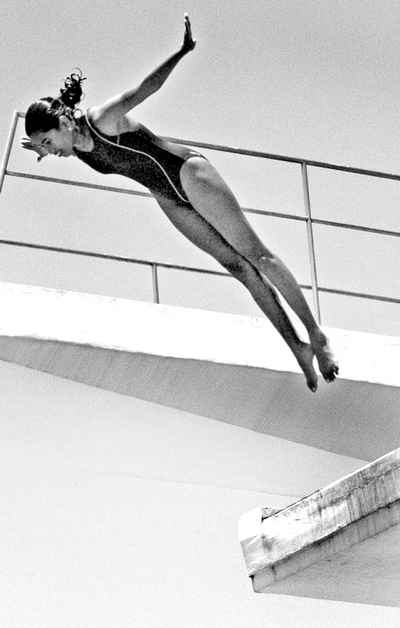 - Triple title winners ….Saad Ramzan of Royal College and Luksmi Ratnayake of Vishaka Vidyalaya who won the 1 metre, 3 metre spring board and the platform diving events at the National Age Group Aqatic Championships are seen in action at the Sugathadasa Stadium, yesterday. Pix by Saman Kariyawasam
Trinity College Kandy collected 416 points followed by St.Joseph's in second place with 339 points and Ananda College in third place with 324.50 points.
In the girls section Mahamaya College Kandy collected 377 points followed by Hillwood College Kandy in second place with 261 points and LadiesCollege in third place with 211 points.
A total of five records were broken yesterday. The records were broken by Miniruwani Samarakoon from Gateway International who was a member of the Sri Lanka swimming team in the last SAF games held in Sri Lanka.
H.B.Unamboowa of Trinity College had two records, Machika Raheem of Otter's had one record and Ananda College's K.T.Cherantha de Silva had another.
Miniruwani Samarakoon also lowered Imara Fahim's 2005 record in the Under 16 200 metre butterfly event. Imara Fahim held the record for two years.
H.B.Unamboowa of Trinity College lowered Andrew Abeysinghe under 16 back stroke and Kalyan Veera boys under 16 50 metre free style records respectively.
Machiko Raheem of Otter Aquatic Club lowerd her own record in the under 12 -- 50 metre free style event.
Ananda College's K.T.Cherantha de Silva lowered Heshan Unamboowa's record in the Boys under 12 50metre free style.
Royal College with 151 points came first in the Diving Championship followed by St.Joseph's College (20) and Mahanama College( 11).
In the girls section Vishaka Vidyalaya came first with 56 points followed by Bishop's College and Anula Vidyalaya coming in second and third with 53 and 30 points respectively.
Synchronized swimming was won by Vishaka Vidyalaya.