It's a guy thing
Last week we found out ten kinds of people a girl would need in their lives… and this week we focus on the guys.
Finding the people a guy would want in their life at first was a bit of a task… but after much begging, pleading, threatening and the promise of treats, they were nice enough to cooporate.
Here are the eight kinds of people a guy would want in their life. Why eight instead of ten? Because as they pointed out, guys are easy to satisfy unlike girls who always want more of everything… oh yeah and they are not as picky or choosy.
Someone who keeps them nourished…
For every guy, food is probably one of the most important things in their lives. So they all feel that having someone who is going to cook for you, is very important. For most it's their mother, but whoever it is they all need someone who will keep them nourished, who will make them their favourite food, have food ready whenever they are hungry… basically be the source of food to their bottomless pits.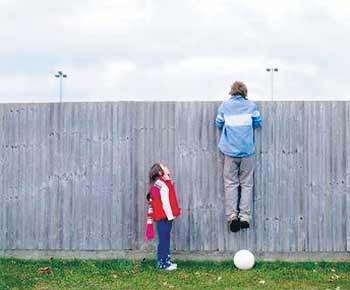 She will be the one person who will give you a girl's perspective
A friend who is a girl…
Having a girl as a friend can have its perks. Yes, she will probably never replace any of your guy friends and not support all those antics you get up to with them, but trust me its nice to have a girl around. She will be the one person who will help you get a girl's perspective on things with regard to any relationship advice you might need. The other thing is she might even help you shop for your clothes or better yet offer help to buy gifts? Yes, and if you ask it right, she will do the whole gift buying for you.
And the best bit is you can have loads of fun by just having her as a friend, because sometimes when just hanging out, it's pretty cool to have a girl around as well.
Gym Buddy…
While most guys are kind of gym freaks, at least half the people I know, some of them need a bit more motivation to go to the gym. But the thing is we all need some sort of an exercise – be it to pump up (as they call it), lose weight or just to stay fit. Sometimes staying fit or getting fit can be a bit boring and tiresome, but having a fitness buddy will make things a lot easier. This is the friend who is somewhat a fitness freak that he motivates you to get fit, or even drags you to the gym kicking and screaming. Or it's the fact that with him as a friend, you feel like a couch potato so you end up going to the gym. Having him around sure helps you lead a healthier life.
We all need a best friend…
This is the friend who you have known for so long that you can't even remember how far back it was. They pretty much know a tad bit too much about you; the craziest things you have done as well as the most embarrassing things… basically the stuff you wouldn't necessary want others to know about. Enough to blackmail you, and yes most often he would do just that. But it's all in good fun. He is probably the one who would know all your problems in life and your insecurities, which you wouldn't dare tell anyone else. The one person you can trust… be it coming to your rescue when you get copped to carrying you home when you had a tad bit too much.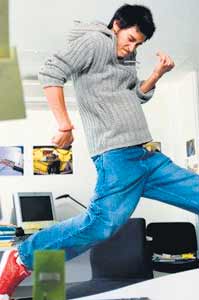 Someone who parties hard
Someone who parties hard…
Life is about having lots of fun all the time. So it's nice to have a bunch of people who share the same sentiments. This will be the person or people, who you just hang out with when you want to party, because they sure know how to. Getting them out is never a problem…actually you wouldn't even have to ask because they will be out partying anyway… with or without you.
Someone who is mature… a mentor…
We all have someone who we look up to and aspire to be… having someone like this around really helps you not to slip off things. He encourages you to go get what you want, gives you career advice and is always encouraging you. While giving you a good perspective on things and getting your head out of the clouds. This will be the person who will help you figure out what you want to do with your life. He will be the one pushing you more than the rest of your friends, and encouraging you to go a step further than you think you could.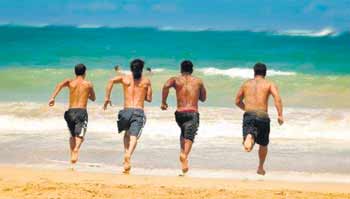 Be it travelling or adventure, nothing is fun when it's done alone
Adventure or Travel Partner…
This is more for the guys who are into this kind of thing... the get out and go about kind of people, as they would like to call themselves. Be it travelling or adventure, nothing is fun when it's done alone. So when it comes to things like that, it's nice to have someone who is into this stuff, who will readily be there to go on these little expeditions. Knowing someone who's into the out-doors also helps you get a bit more adventurous, even if you are not that type, because this person will drag you to it whether you like it or not. So it helps you get a new experience and have some fun… in an interesting way.
Someone who has the same interest…
Now one would think this would have to be the best friend… but that's not the case.
This is the person who would share the same interest or passion as you. It could be music, phones, cars…whatever it is they would have the same intensity for it, as you. If you are a car fanatic, having someone who shares this means you will always have someone you can drag to the car show. Just spend hours walking around and drooling about the latest cars… and just check them out even if you probably wouldn't be able to afford them in this lifetime.