Telecom issues at the Business Club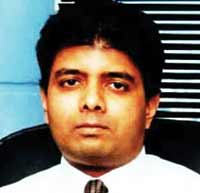 Dr Hans Wijayasuriya
Sri Lanka's fastest growing industry – telecommunications – will be the focus of this month's meeting of The Sunday Times Business Club on Tuesday, January 30, 2007 at the Trans Asia Hotel.
The guest speaker is Dr Hans Wijayasuriya, CEO, Dialog Telekom who would discuss the developments in the industry, its growth and future.
Dialog is the country's biggest mobile operator. The club is hosted by the Trans Asia Hotel.