Manel appointed to WFA traditional Wushu Committee
Manel Dharmakeerthie, a veteran Sri Lankan Wushuite has been appointed to Traditional Wushu Committee of the Executive Committee of the Wushu Federation of Asia[WFA],the Governing body for Wushu in the Asian Continent. This is the first instance a Sri Lankan is appointed to a such a high ranking committee in the 20 year long history of 44 member WFA.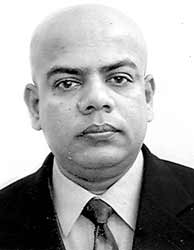 Manel Dharmakeerthie
Dharmakeerthie, an International Wushu Judge and Referee is the current secretary of the Interim Committee of the Wushu Federation of Sri Lanka[WFSL] and also serves as the Secretary General of the South Asian Wushu Federation[SAWUF] since 2004. He is the only International Wushu Referee from South Asia to be invited to serve as a judge in elite judging panel in 3 Sanshou [Combat Event] World Cups, held in Shanghai in 2002,in Guanzhou in 2004 and in Xian in 2006. by the technical committee of the International Wushu Federation [IWUF],the sports world governing body. He is also one of the pioneers who introduced Wushu sport to Sri Lanka and became the founder Secretary General of WFSL. Wushu was one of the disciplines of the recently concluded 10th South Asian Games held in Colombo and Sri Lanka came very strongly winning 4 Golds, 2 Silvers and 4 Bronzes.