'Cinema Rasavindhana': All about movies
Writer Chandana Silva is well-known for his writings on cinema.

Having written four books, all about cinema 'Cinema Viyarana Wyawaharaya' 1997 (Grammar and Usage of Cinema), 'Cinema Mayawa ha Yatharthaya'- 1999 (Cinema; Mystery and Reality), 'Cinema Roopa Ridmaya'-2000 (Cinema picture rhythm) and 'Cinemawa and Waranaya' 2003 (Cinema and Censorship) his latest titled Cinema Rasavindhana (enjoying Cinema) is once again about cinema. But in his latest Chandana had narrowed his area of study by limiting to a film, Dr. Lester James Peries' heart-warming evergreen 'Golu Hadawatha' (Silent Heart) based on Karunasena Jayalath's ever popular novel. Yet it is a broader study of one film.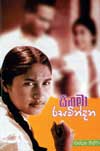 Writing a preface to the book, Chandana says "It is with destiny one gets an ability to enjoy a work of art". Cinema is a powerful medium compared to all other form of art. And it is art that everybody can enjoy. Like any other art, cinema requires a literary knowledge. Yet even without such knowledge one can enjoy a film".

Following the preface, the writer focuses on different angles of the film "Golu Hadawatha". Analysing and enjoying cinema with regard to world cinema Chandana Silva comes to Lester James Peries direction. This follows four more chapters on 'Director's perspective', 'Cinematography, Editing and Music', 'Cinematic Experience' and 'Critical Analysis and Opinions'.

Lester says that "Cinema is an analytical exposure to a chosen theme where there is invocation for compassionate sensibility that awakes an empathy. "it understands the enthusiasm that made the director highlight human relationships in their given concept. This reality may be an antithesis for the audience yet given a concept it should involve the audience sympathy. Thus cinema is a thesis on the strength of human relationships, its highs and lows and not merely a form of entertainment". Reading 'Cinema Rasavindhana' may be one form of developing this concept as mentioned by Dr. Lester James Peries in the blurb on the back cover.