---
Don't miss it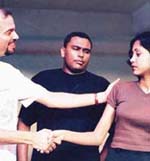 The popular comedy, "Accidental Death of an Anarchist" by Dario Fo adapted and set in Sri Lanka goes on the boards of the Lionel Wendt theatre from May 5 to 9.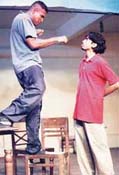 Directed by Feroze Kamardeen and produced by StageLight & Magic Inc. the play follows the fortunes of four policemen trying to cover up the custodial death of a suspected bomber. A maniac arrested on charges of impersonation who reopens the investigation and a curious journalist, add more drama to make it an action-filled farce.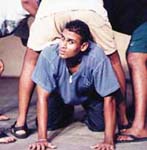 The talented group of actors is led by Mohammed Adamaly, playing the role of the main policeman. The rest of the cast, a combination of youth and experience, consists of Ifaz Bin Jameel, Anuruddha Fernando, Michelle Perera, Jehan Bastians and Asanka Ariyachandra.
The play is sponsored by Keells Super Crescat, while TNL Radio and TNL Lite are the electronic media sponsors. Media Solutions are the multi-media provider and The Sunday Times the official newspaper for the production.
---
More Mirror Magazine * Getting arty!
Front Page| News/Comment| Editorial/Opinion| Business| Plus |Sports