Where singing is tough business
Dutch tenor Jan- Ate Stobbe who took part in the Phantom of the Opera will join Sri Lanka's famed singer Mary Anne David to give local audiences a treat of the classical and the contemporary
By Renuka Sadanandan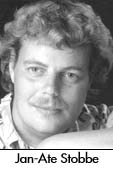 "When you're alone on stage you're the loneliest person in the world," says Jan- Ate Stobbe.
Stobbe should know. A veteran performer in his native Netherlands, the Dutch tenor whose credits include The Phantom of the Opera, Cats and numerous operettas, from Wagner to Strauss, he is referring to his role as the auctioneer opening the show in the 'Phantom'. "For ten minutes, I am out there on a darkened stage carrying on a monologue and I have no way of knowing how the audience is reacting. I can tell you , having faced that I am not afraid any more."
This Dutch production of Andrew Lloyd Webber's acclaimed musical ran for three years, with seven performances a week. By any standards it was a marathon and looking back Stobbe marvels at the 35 strong cast's sheer resilience in sustaining it. "We performed every night, except Sundays and during that run all the supporting cast took different roles at different times. On some nights I would have as many as nine costume changes." 'The Phantom' turned out to be a huge success with seats being booked six months in advance. When it finally gave way to 'Miss Saigon,' some two million people had seen it.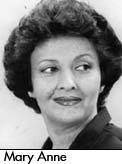 Stobbe is in Sri Lanka on what can perhaps be termed a working holiday. Holiday, because he uses the break to recharge his energy before embarking on yet another gruelling season. Yet being the musician that he is he can't quite keep away from what he terms "comes straight from the heart." Next Saturday, June 13, he will join one of Sri Lanka's best known singers, now teacher, Mary Anne David in a concert at the Lionel Wendt that will in content be a mix of the classical and contemporary. Stobbe will sing Gounod's "Ave Maria", some German leider and perhaps he promises, with a glint in his eye "something from the Phantom." A few of Mary- Anne's most promising young pupils, from the Merry-An Singers will also perform. The programme includes the music of Handel, Schubert, Verdi, Mozart and Bernstein, Gershwin, Loewe and Hammerstein.
Whilst travelling around the country and "making many friends," Stobbe is also giving classes to young singers who approach him. There is, he says, a very high standard among amateur singers here and he is impressed by their aptitude and also suppleness, a quality he finds among those in the Orient. But the lack of a professional school for singers is a drawback since not everyone who has the talent can afford to go abroad to continue their training. It is important, says Stobbe that Opera is not seen as something Western and therefore alien. It is to his mind, an art that has transcended cultural boundaries and is therefore universal.
After the June 13 concert, Stobbe hopes to conduct master classes some of them before audiences and train young singers here, with special emphasis on what he considers his particular forte, interpretation and expression. He has in mind another concert in July before he leaves at the end of the month, but this would obviously depend on the response.
As a youngster, Jan Ate Stobbe had his first singing lessons when he was 14 and began singing with an amateur society. He studied for his teacher's degree at the Royal Conservatoire in Hague and followed it up with a further degree in Opera and the Performing Arts, all the while performing. His first major role, in 1987 in Strauss' Weiner Blut (The Blood Of Vienna) came when he was in his final year at the Conservatoire. Initially, he says, he was chosen mainly for comic roles, partly, he shrugs because of his stature, which is small by Dutch standards. But this was good training, he smiles, "because it is much more difficult to make an audience laugh."
Stobbe likens a professional singer to an athlete. "You need the same physical and mental toughness." Going back to the Phantom he says there was a need to pace oneself carefully to continue all through the 1,100 performances over the three years."Of course there were days when your voice didn't sound at its best, but the important thing was not to be affected by it and have the confidence that it would improve." Singing, he believes, is a psychological skill.
If all goes well, Stobbe would like to return to Sri Lanka next year too to continue teaching, which gives him the greatest satisfaction. Long years ago, even before he ever thought of visiting the country, as a schoolboy he did a project on the history of Lanka. Now, discovering its people and practices firsthand he feels that was no coincidence.