8th February 1997
Contents
---
B.R.Heyn: The man who caught the 'Don'
An officer and a gentleman
By Bhahi Sampanthan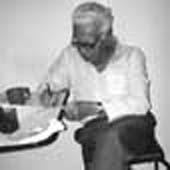 Today, the sporting fraternity of Sri Lanka bids farewell to an exemplary sportsman, who was also a former Army Commander.
People will gather in large numbers to pay their last respects to Major General Heyn, at the General Cemetery at Kanatte.
He was regarded as the best-ever sportsman produced by Mother Lanka. His dazzling and exquisite skills in many sports left his supporters and opponents gaping in admiration.
Bertram Russell Heyn had extraordinary talent in many sports, of which cricket and hockey were foremost. He had his education at Royal College, which he represented between 1930-31, under Sargo Jayawickreme and F.C de Saram.
While he was captain of the BRC, Major General Heyn got his prominent breakthrough in his sporting life. He was selected to represent Sri Lanka in 1945. Later on in 1947, he was given the prestigious task of leading his country against South Indian cricketers.
A feat which is still talked about among Sri Lankans is how he dismissed the world's greatest batsman in 1948 (Sir Donald Bradman) with a stunning catch.
Among the other sports credentials to his name is the record for the fastest century in Sri Lanka, getting his runs in under half an hour.
General Heyn played an influential and vital role in developing women's hockey. His wife, Edna (The President of the Women's Hockey Association), gave him strong support in his bid to popularize the game among the women. He was also President of the Board of Control for Cricket in Sri Lanka and was also the manager of several Sri Lankan teams to play abroad.
General Heyn and his wife Edna had two sons, whom they brought up to live by their fine example. Richard Heyn, their elder son, was a top hockey player, and David was an excellent cricketer. David also excelled in hockey and played rugby at Mercantile tournaments where his running came in for high praise from rugby officials at that time.
However, one describes Major General Heyn, an indisputable fact was that he was an admirable officer with an outstanding character. He was referred to as the 'perfect' gentleman of that time.
---
Hewage wins U-19 World Cup 'Best Bat' award
By Marlon Fernandopulle
Sri Lanka under-19 captain Pradeep Hewage received a prestigious award at the recently concluded World Cup when he was adjudged as the Best Batsmen of the tournament.
Hewage accumulated 316 runs in six games to finish with an amazing average of 105 in the inaugural tournament which featured 16 countriesHis knocks included three eighties against Pakistan,Zimbawe and South Africa..
The captain who sustained a knee injury while fielding and was not in a position to spearhead the Lankan bowling attack but compensated adequately by collecting runs freely.
The allrounder from St. Benedict's who was sidelined from the current unofficial Test against England 'A' is now being treated by Alex Kontouri and is expected to be fit for the Third Test.
As the Lankan team left South Africa before the awards ceremony Herwage's award is expected to be sent to the Cricket Board.
Meanwhile, another Sri Lankan Schoolboy Arshad Junaid has also come in for a lot of praise. The off spinner from D.S. Senanayake College is reported to be turning the ball considerably. Junaid who is currently in Sri Lanka A in the unofficial Test against England A in Matara will be watched very closely. Meanwhile Prasanna Jayawardena of St. Sebastian's College, Moratuwa was selected the best wicket keeper.
---
Maurice Greene wants to do fastest indoor 100m run
Madrid (Reuter) World 100 metres champion Maurice Greene set an indoor world record of 6.39 seconds for the 60 metres yesterday but it could be just the first of three steps into new territory in the coming weeks.
He improved on the 6.41 set by fellow American Andre Cason at the same venue in 1992 and equalled by Greene in Stuttgart, Germany on Saturday.
"I have a lot left. This is only my second race of the season," Greene said. "I have to stay focused and I still have not realised the time that is in my mind that's 6.37"
Greene, who emerged from the lower ranks of international sprinters to take the world title in Athens last year, will run two more indoor 60 metres races - at the Millrose Games in New York on February 13 and in Birmingham, England, two days later.
Then he goes to Australia to face 100 metres world record holder Donovan Bailey in two outdoor races before the end of the month.
With such a busy schedule ahead he is not allowing himself the luxury of celebrating his latest achievement.
"I'll celebrate after the end of the outdoor season, at the end of summer. By then I would expect to have the world 100 record as well," Greene said. What do I expect to do outdoors? Well, I have in mind a time of 9.76 seconds for the 100."
Canadian Bailey's 100 metres world record stands at 9.84 which he ran when winning the Olympic gold medal in Atlanta in 1996.
---
In brief
HNB win handsomely
Defending A Division hockey champions of the Mercantile League Championships Hatton National Bank scored two good wins over John Keells 8 nil and Aprico 11 nil at the Astro Turf at Reid Avenue.
In the other A division matches, Commercial Bank beat Hong Kong Bank 3 - nil; Singers beat Aprico 8-1; Commercial Bank beat John Keells 4 - nil; Singers beat Seylan Bank 2-1; John Keells beat Hong Kong Bank 2-1; Commercial Bank beat Bartleets 2-1.
B Division - Pelwatta Sugar Industries beat Ceylon Tobacco 5 - nil; Pelwatta Sugar Industries beat Hatton National Bank 3-nil.
C Division - Sampath Bank beat Cargills 3 nil;
D division - Hayleys beat Standard Chartered Bank 3 - nil.
Women's Sailing
Pam Peiris crewed by Newton of the Navy won the Women's Sailing Championships conducted by the Ceylon Motor Yacht Club at the Bolgoda Lake.
Finishing in second place was Michelle Gunawardena crewed by Anil Gunawardena while Kirsten Hennekems crewed by Olaf Kronhamm finished third.
The winners received their prizes from Mr. Arulpragasam the Managing Director of E.B.Creasy. Kirsten Hennekems was the winner of the Clingan Shield which is a handicap race sailed concurrently with the E.B.Creasy Cup.
A fleet race for GP's were also held with Jim Lenahan crewed by his wife Silvana. Mari Olmin organised the Optimist Race for children with the winners being, Phillip Olmin, Victor Olmin and Alex Hennekems. There were seven participants in the Optimist Race.
Ambalangoda Swim
The 26th Ambalangoda Two Mile Sea swim will be held on Sunday, February 15 organised by the Sports Council of Dharmasoka College, Ambalangoda starting at 8 a.m.
Over 450 participants will face the starter from schools, armed forces and the police, sponsored for the first time by Lanka Bell. The chief guest will be the Minister of Rural Industries and Vocational Training, Amarasiri Dodangoda.
Union Apparels in top slot
Union Apparels defeated Dilpriya in the final of annual London Fog inter-factor cricket tournament successfully concluded at the P. Sara Stadium.
This tournament, mainly confined to the garment factories coming under the umbrella of London Fog Industries, saw 28 teams taking part. More than cricket it was a get-together for the rank and file among the factory franternity, who were there in their numbers.
According to Rizvi Farouk, a member of the organising committee, this annual tournament was organised to give the factory workers an opportunity to bring about togetherness and fellowship. Since the start of this tournament it has gone from strength to strength.
He further stated not only the winners, but also all participants were rewarded. This attributes that winning is not the key thing, but mass participation is what sport is all about.
Strength builders return
Sri Lanka's five member team who took part in the second World Strength Building Championships in India from January 23-25, returned last week.
The Sri Lanka Strength Building Federation President Siridasa Liyanage said the team consisting of Desha Liyange, the Sri Lanka representative of the world body and the bronze medal winner in 52kg. weight category led the team as the Chef de Mission with Dinukh Anthony, a student of St. Peter's College Bernard Fernandesz, I.P. Nandasena and Suresh de Soyza.
Kolitha - New Thomian coach
Kolitha Gunatilleke, the former Sri Lanka and Havelocks S.C. hooker has been appointed coach of the S. Thomas' College rugby team.
Gunatilleke is an old Thomian, who excelled as a forward and was trained by the then coach Quentin Israel.
Joining Havelocks S.C., Gunatilleka played in the forward row and turned out to be a fine hooker. He captained the Havies in 1987, and played for Sri Lanka.
Gunatilleke takes over the Thomian coaching from Sanjeewa Saranapala. He will be assisted by another old Thomian and Havelocks player and Sri Lanka lock forward, Chaminda Rupasinghe.
Thai ref picked for World Cup
Bangkok (AFP). A Thai referee has been chosen as one of four from Asia and the Middle East to officiate at this year's World Cup soccer a report said. The sport's world governing body, FIFA tapped Pilom Anprasart to take part in the World Cup scheduled to run in France between June 10 and July 12, The Bangkok Post reported.
---
Royal College, Mahamaya Kandy are champions
By Saif Izzadeen
Royal College Colombo and Mahamaya Girls School Kandy became the overall champions in the 1998 Age Group Relay Championships held at the Ananda College Swimming pool yesterday.
The championships was organised by the National Amateur Aquatic Sports Union of Sri Lanka (NAASU) and sponsored by Bank of Ceylon who are the principal sponsors of Sri Lanka swimming. It was very encopuraging to see a large spectator turn out for the event which is good sign for swimming in Sri Lanka
Mens Championshps: 1 Royal College; 2 S,Thomas'; 3. St.Joseph's.
Girls Championships: 1 Mahamaya Kandy; 2 Ladies College; 3 St.Bridget's Convent.
---
Warne to rest his shoulder
Melbourne (Reuter) Australia leg spinner Shane Warne pulled out of next week's short limited overs tour to New Zealand because of a sore shoulder.
Warne will miss four one-day internationals against New Zealand over seven days in a move aimed at ensuring his fitness for a three-Test tour to India, starting later this month.
''I didn't want to feel like I was letting my team-mates down by going (to New Zealand), because I've got to see my shoulder specialist, '' Warne said.
---
Rugby foundation is the need of the hour - Dr. Maiya
By Bernie Wijeskera,
Rugby football has taken a new turn with our performances at home and abroad. To uplift the game, a Rugby Foundation should be formed, said Dr.Maiya Gunasekera when interviewed by The Sunday Times after being elected president without a contest for the second term at the annual meeting held at Trans Asia Hotel.
The Rugby Foundation is a permanent body. It will be run by a Board of Trustees and those who have been earmarked for its composition are: some who have played Rugby at the highest level. Further, they are entrepreneurs. They are C.V.Gooneratne, Kavan Rambukwelle, Y.C. Chang, Hemaka Amerasuriya, Harry Selvanathan, Ken Balendra, the current President of the SLRFU and the immediate past president.
'This team will work on the development of the infrastructure', he said.
He further said that the game is showing its upward trend. I am confident we can beat Taiwan in the Asian Games in Bangkok in Dec.1998 or in the Asiad in Singapore in October.
In my first time as president I have been able to bring about understanding and unity among the members of my committee for the development of the sport. The tournament committee did a good job completing it on schedule. There may be few hiccups here and there. That's part of the game. The key posts now being held in the Union Vice-president: Anton Benedict, Secretary - S.S.P. Daya Jayasundera and Treasurer: Lal Silva are not being contested this year. This is a vote of confidence he added. No one is indispensable.
After my term whoever takes over can continue, without hindrance. I will of course give my unstinted support to the game that gave me lot of courage. Carlsberg, the corporate sponsors are helping the game running our tournaments. Ana Saranapala (coach) and Ajith Abeyratne (director, coaching ), with others are supporting it, helping in its development.
---
Talking point.... by Rover
Sanath led instead of Hashan Tilekaratne
Rover learns that Hashan Tilekaratne was to captain the Sri Lanka team against Zimbabwe in the third One-Day International, but he was out of Colombo and could not be traced. Instead Sanath Jayasuriya was picked to lead the Sri Lanka team and he led the team in style.
AAA official ordered out
An AAA official who barged into a hall where AAA officials were engaged in an examination and wanted to help out some candidates, is reported to have been ordered out by the supervisor.
Reutrn to Sports Contents Page
| HOME PAGE | EDITORIAL/OPINION | NEWS / COMMENT | BUSINESS | PLUS
Please send your comments and suggestions on this web site to
info@suntimes.is.lk or to
webmaster@infolabs.is.lk