24th August 1997
At a time when the Catholic Church in Sri Lanka is sadly divided over the excommunication of
Fr. Tissa Balasuriya in the aftermath of a controversy over his book "Mary and Human Liberation", a
growing movement in the Catholic world wants the Pope to proclaim a new, controversial dogma — that
Mary is a Co-Redeemer. Will he do it? Maybe in time for the millennium, the international mass
circulation magazine Newsweek reported yesterday in a cover story.
While the Fr. Balasuriya dispute has been in the news for the past two years, The Sunday Times has in recent weeks carried exclusive reports by ex-priest and top Catholic writer Noel Crusz on moves to review the ex-communication of the priest.
The exclusive reports revealed that a top world Canon law expert had found that the process by which Fr. Balasuriya was excommunicated was ablatant violation of Canon law by Rome itself.
Within weeks it is expected that Fr. Balasuriya's case will be reviewed and that the orthodox and powerful Cardinal Ratzinger, head of the Congregation for the Doctrine of the Faith, may be removed.
While these upheavals were taking place in the Sri Lankan Church over the image and role of the Blessed Mother, this week a large box shipped from California and addressed to "His Holiness, John Paul II" will arrive at the Vatican. The shipping label lists a dozen countries — from every continent but Antarctica — plus a number, 40,383, indicating the quantity of signatures inside. Each signature is attached to a petition asking the Pope to exercise the power of papal infallibility to proclaim a new dogma of the Roman Catholic faith: that the Virgin Mary is "Co-Redemptrix, Mediatrix of All Graces and Advocate for the People of God."
Such a move would elevate Mary's status dramatically beyond what most Christians profess. But in the last four years, the pope has received 4,340,429 signatures from 157 countries — an average of 100,000 a month — supporting the proposed dogma. Among the notable supporters are Mother Teresa of Calcutta, nearly 500 bishops and 42 cardinals, including John O'Connor of New York, Joseph Glemp of Poland and half a dozen cardinals at the Vatican itself. Nothing like this organized petition drive has ever been seen in Rome. But then, it isn't often that Catholics beg a Pope to make an infallible pronouncement.
If the drive succeeds, Catholics would be obliged as a matter of faith to accept three extraordinary doctrines: that Mary participates in the redemption achieved by her son, that all graces that flow from the suffering and death of Jesus Christ are granted only through Mary's intercession with her son, and that all prayers and petitions from the faithful on earth must likewise flow through Mary, who then brings them to the attention of Jesus. This is what theologians call high Mariology, and it seems to contradict the basic New Testament belief that "there is one God and one mediator between God and man, Christ Jesus" (1 Timothy 2:5). In place of the Holy Trinity, it would appear, there would be a kind of Holy Quartet, with Mary playing the multiple roles of daughter of the Father, mother of the Son and spouse of the Holy Spirit.
The proposed dogma would likely cause serious rupture among Catholic theologians . Last June the Vatican newspaper, L'Osservatore Romano, reported that the Holy See had asked a commission of 23 Mariologists to study the proposal. These are specialists in the theology of Mary and the scholars most likely to applaud the initiative. But. by a vote of 23-0, the commission advised against promulgating the new dogma. It was, the panel argued, contrary to the teaching of Vatican Council II, ambiguous in its wording and insensitive to "the ecumenical difficulties" such a definition of dogma would cause.
But the Virgin Mary is no ordinary religious figure, nor just another pretty face. For nearly two millenniums, she has been the dominant female figure in Western culture. For her, men have erected many of the most beautiful churches in the world: Chartres and Notre Dame in France, Hagia Sophia in what was once Constantinople and Santa Maria Maggiore in Rome. In her poets from Villon and Dante to Hopkins, Eliot and Auden have found inspiration for their genius, and Schubert — among numerous composers — for his sublime "Ave Maria."
In many ways, the 20th century has belonged to Mary. From almost every continent, visionaries have reported more than 400 "apparitions" of the Virgin — more than in the previous three centuries combined, Miravalle estimates. Taken together, these visions point to what the Marian movement believes is a millennial "Age of Mary, " which will produce a final dogma that confirms her ongoing maternal mediation between God and humankind.
To traditional points of pilgrimage, such as Lourdes and Fatima, the movement has added Medjugorje, a backwater Croatian-speaking enclave of 250 families in Bosnia and Herzegovina, where six children say they began receiving visions and messages of the Virgin in 1981. Today, it has become the new Fatima, visited by an estimated 10 million to 20 million pilgrims todate. On returning home, many report their own visions of the Virgin, so that places like Phoenix and Cleveland now have their resident seers. Tracking Mary has become a cottage industry. In the ripening apparition subculture, there are hundreds of small - circulation Marian newsletters, magazines and newspapers — not to mention illustrated books and pamphlets, plus graphic videotapes showing weeping statues, miraculously bleeding communion hosts and visitations with prophesying hometown seers. Mary has her Web sites, too, where devotees post the latest messages from visionaries abroad and provide chat rooms to discuss the meaning of it all. Here, old-fashioned Catholicism blends easily into New Age hunger for the supernatural. "It seems like everybody and his brother is having visions, and I try to keep my distance," says conference regular Wayne Weibel, who converted to Catholicism after making a pilgrimage to Medjugorje.
The secret of Mary's mysterious power may be just this: having no history of her own, she entices every new generation to draw her portrait. The Bible offers only scraps to build on.
The Middle Ages brought Mary to the height of her cosmic influence. While theologians explored the orderly and abstract equations of the Holy Trinity, Mary broke loose, like some wild but marvelously human variable. To the poor especially, hers was the compassionate face of a maternal God. No less a theologian than Thomas Aquinas argued vehemently against the popular conviction that the merciful Madonna was born without the taint of original sin. But in the 19th century, long after many Protestant reformers had rejected the cult of the Virgin as popish nonsense, Pius IX proclaimed the Immaculate Conception Catholic dogma.
The latest face that Mary wears is —like all the others — a mirror that reflects the age. As the world edges toward the new millennium, she emerges as an apocalyptic figure prophesying doom. Ironically many of the Catholics who clamour loudest for new papal dogmas are barely distinguishable from those fundamentalist Protestants who preach that the end times are at hand. "If we refuse to define (the Marian dogmas), I think trial and persecution and tragedy will follow," says Mother Angelica, 74, the fiercely old-fashioned nun whose Eternal World Television Network reaches 55 million homes in 38 countries from her convent studios in Birmingham, Ala. Two weeks ago she featured Professor Miravalle and his petition drive on her talk show, "Mother Angelica Live." " If the Holy Father would define this dogma," she believes, 'it would save the world from great catastrophes and loosen God's mercy even more upon this world."
Since June there have been a number of conflicting commentaries on the proposed dogma published for the Vatican's consumption. In one, French theologian Rene Laurentin, an internationally known specialist on Mary, strongly opposes the proposed dogma as un-scriptural and an affront to the uniqueness of Christ's redemptive death. All this suggests that there is a battle going on behind the scenes for the mind of the Pope. But John Paul has a mind of his own. His devotion to Mary seems to have no limits. His papal motto, "Totus tuus," means "All yours"— a reference to Mary. He firmly believes that it was the Virgin of Fatima who rescued him from a gunman's bullet — and almost certain death — in 1981, on the feast of Our Lady of Fatima, as it turned out. He rarely delivers a homily or issues an encyclical without praising the Virgin Mary. He routinely uses words like Mediatrix, Advocate and occasionally even Co-Redemptrix. This year he concluded a series of 50 Wednesday-noon addresses on various aspects of Mariology, including one in May in which he went well beyond the silence of Scripture to claim that Mary was the first to experience the Risen Christ at Easter. It was, he said, only "fitting."
All this gives confidence to the leaders of the petition drive that the Pope will heed their pleas. No one knows what, if anything, John Paul II will decide to do. He has publicly acknowledged that the papacy, with its power to define infallible dogmas, is a major obstacle in the path of a reunited Christianity. But he also sees the world caught in what he has called a "culture of death"— which is very much the view of the millennial Madonna. No doubt, as New York City's Cardinal O'Connor has written, the Pope could find language for a new Marian dogma that would not drastically offend other Christians. But language is not the only issue.
"Why waste so much infallibility on something that is not of crucial importance?" asks Father John Roten, chairman of the International Marian Institute at the University of Dayton. Roten was a member of the commission that advised against a new papal definition and remains opposed. Instead, he suggests the Pope honour Mary with a new feast day or title, rather than "go to the extreme and make it dogma."
Indeed, if the Assumption is to be believed, Mary already has what other Christians can only hope for: a reunion with her Son in the Glory of the Father by the Power of the Holy Spirit. What more could any mother want?
---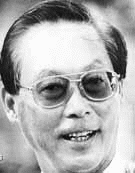 SINGAPORE, - A top British lawyer on Friday accused a veteran Singapore opposition leader of turning a bitter court battle with Prime Minister Goh Chok Tong into "a kind of show trial" of the ruling party and its policies.
Libel lawyer Tom Shields suggested Workers' Party (WP) head Joshua Jeyaretnam, accused of defaming Goh and 10 other leaders of the ruling People's Action Party (PAP), had used lawyer George Carman to paint Goh's government in the worst light.
"The offensive nature of the cross-examination" of Goh by fellow British libel expert Carman, who even suggested Goh had lied, should persuade Judge S. Rajendran to award aggravated damages for additional insults, Shields said. He demanded Singapore $150,000 (US$100,000) in compensation and S$50,000 in aggravated damages. Carman said any damages should be derisory. "Any award for the mere announcement of a police report...should be treated with the contemptuous damages of one dollar," he said. He told the judge Shield's case was "totally untenable".
"I ask you to be guided by a sense of justice," he said. Rajendran adjourned the hearing and said he would "take some time" to consider his verdict. Shields told reporters "it could be some weeks" before the judge delivered his verdict. A lawyer for the other 10 PAP leaders suing Jeyaretnam said they agreed the decision in Goh's case would also cover theirs.
If Goh won, further hearings would be about damages. If the verdict went to Jeyaretnam, 71, all the cases would fail. Shields attacked the whole style of Carman's defence. "It is hard to see the basis of turning this into a kind of show trial," he said in his summation on the trial's fifth day. He said Carman's ruthless grilling of Goh on Tuesday spread notions around the world that Singaporeans lived in a climate of oppression and quoted two newspaper reports of the case. One, in the Times of London, was headlined "QC speaks of climate of fear in Singapore," he said. A QC, or Queen's Counsel, belongs to the top ranks of British attorneys.
He also quoted a Reuters report published on the front page of the International Herald Tribune headlined, "Goh's motives questioned in Singapore defamation case". "I am not suggesting these are not fair and accurate reports," Shields said. "They are, that is the point." He said Carman had accused Goh and the PAP of trying to use "the heavy artillery" of multiple libel actions to bankrupt Jeyaretnam and thus disqualify him from parliament. Carman had also accused Goh and the PAP of using such actions to suppress the opposition by saying; "People are afraid to put their heads above the parapet and become candidates."
Carman had charged Goh paid "lip service" to full democratic principles and had insulted Singapore by suggesting the High Court would "rubber stamp" a political decision, he said. "We invite your honour to take (all) that into account in fixing appropriate damages," he said. Carman had no regrets about his style of defence. "We ran the defence in the way we thought it should be run in order to defend Jeyaretnam adequately," he told reporters. Asked how the trial had gone, Jeyaretnam said Carman had done a "splendid job". "It's now in the lap of the gods." The case stemmed from an election campaign in which the PAP called WP candidate Tang Liang Hong an "anti-Christian, Chinese chauvinist" who endangered harmony in multi-racial Singapore.
Tang filed police reports accusing Goh and his colleagues of criminal conspiracy and lying. Jeyaretnam, at the last rally before January 2 elections in which the PAP won 81 of parliament's 83 seats, announced Tang had filed the reports. Jeyaretnam testified that he did not know the details of the contents of the reports and he doubted his audience did either.
Shields has argued that Jeyaretnam timed the announcement for maximum political effect, knowing that his audience would know he was accusing Goh of criminal acts. The PAP leaders sued Tang over the police reports. Tang fled overseas and did not return to defend himself and Goh and his colleagueas were awarded S$8.08 million (US$5.65 million) in damages for defamation.
Goh was awarded S$600,000. Amnesty International is monitoring the case out of concern, it said, that Singapore may be using libel suits to suppress opposition. Singapore leaders say their use of the courts is simply to defend themselves against accusations that would undermine the integrity fundamental to their ability to rule. -Reuter
---
Continue to the News/Comment page 5
Return to the News/Comment contents page
| HOME PAGE | FRONT PAGE | EDITORIAL/OPINION | PLUS | TIMESPORTS
Please send your comments and suggestions on this web site to
info@suntimes.is.lk or to
webmaster@infolabs.is.lk