15th June 1997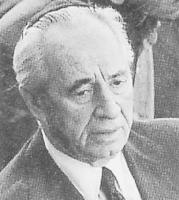 The peace move ment in Israel has suffered a serious setback. The new Labour leadership has dismissed Shimon Peres, former Prime Minister and veteran party chief, and humiliated him.
The Labour leader was better known recently as one of the architects of the Oslo peace accords the first serious exercise to settle the Israel-PLO conflict, the first necessary step for peace in oil-rich West Asia.
When he turned up to vote at the recent Labour party polls, Mr. Peres was stopped at the door and asked for his identity card! He had not bothered to bring it reported the Washington Post.
After all he had served his party loyally for four decades or more. In fact, one could call him Mr. Labour. When this columnist interviewed him for the first time in 1964, the meeting was held at the headquarters of the Histradut, the giant confederation of trade unions controlled by the Labour Party.
On the second occasion, just a year after the "Six-Day War", a scintillating victory for the Israeli Defence Force (I.D.F.) on three fronts, Mr. Peres seemed less secure. The Israeli army had entrenched itself. Clearly it was now a party of the power structure. A tiny country surrounded by hostile Arab states. Israel had become a garrison state, a modern Sparta.
The I.D.F. could veto any critical decision of the civilian administration in the sphere of national security. And this explained his invitation to General Yitzhak Rabin, a war hero, to lead the Labour Party. Thus, Prime Minister Rabin and foreign Minister Peres, who could possibly question the judgement of General Yitzhak Rabin on any issue of "national security" if the Labour Party signed a pact with the P.L.O.
Mr. Peres had already started serious negotiations with Chairman Yasser Arafat on the basis of the Oslo Accords. Mr. Peres, a committed parliamentarian and democrat, was prepared to place the issue before the Israeli electorate. He had a ready reply to the Likud opposition on the sensitive issue of national security. Would Yitzhak Rabin, the war hero, endanger Israeli security?
The answer to that was given by an unknown Israeli, Yigal Amir, who shot Prime Minister Rabin at a polls rally. Yigal Amir was no lunatic. He belonged to a semi-secret group of Jewish extremists or, if you prefer, fundamentalists. The conspiracy, the cold-blooded execution revealed new ideological political forces at work in Israeli society.
Have the chaotic and disturbing events of recent months undermined Labour Party morale? And can we interpret this uncertainty as the direct result of a society seized by a convulsive crisis? Poor Mr. Shimon Peres, veteran trade unionist and party intellectual, proposed that a new post of party President should be created and that it should be offered to him. His request was brusquely rejected, says the Washington Post reporter, Barton Gellman. Prime Minister Netanyahu skilflully harnessed voters fears that Mr. Peres lacked the strength to defend Israel's interests against Arab enemies while pursuing peace. Peres was vulnerable to an attack on this particular flank. He had never been in uniform; he was a talker, debater, intellectual... and a softie. The Likud leader, Netanyahu was a soldier who served in a special anti-terrorist unit and Ehud Barak, the new Labour leader was Netanyahu's commander in the Sayeret Matkal. Correspondent Gelman dug up this interesting little fact from the archives to make life more difficult for the hapless Peres. Though trifles, these little details of the political careers of the contestants, do reflect Israeli society and its quality of life, life in a militarised society, a garrison state even more 'Spartan' than apartheid - dominated South Africa. The Palestinian challenge, the demand for a "homeland", is therefore no ordinary "national security" threat which can be met by superior force. The very concept of Israel has been questioned. It is this which makes the Israeli issue so unique an item on the regional and global agenda... and of course of the United Nations, which created Israel in 1948, under American pressure.
Labour Party
And so we have the new leader of the Labour party— EHUD BARAK.
And who is Ehud Barak? The short answer is "the former Army Chief, just like Yitzhak Rabin. Yitzhak was my commander for decades, my mentor. I dare to say my friend in the last thirty years. He is the man who brought me into politics, into his government.... I see myself as following his legacy and trying to go in his footsteps. I feel highly committed to the struggle for peace....".
And who brought General Rabin to the political battleground? Mr. Shimon Peres who thought that no patriotic Israeli would ever doubt the bona fides of the hero. Can Ehud Barak, the country's most decorated soldier, succeed where General Rabin failed? But it is another 'connection' which is more significant I believe— certainly in the context of a militarised Israel as a modern Sparta. General Ehud Barak, the new Labour party chief, had a young man named Benjamin Netanyahu in his elite commando unit!
Palestinian life
Mr. Netanyahu's rightwing LIKUD-dominated coalition boasts that the Palestinian Authority (P/A) of "President" Yasser Arafat has been vested with extensive powers. This devolution exercise, the P.A. claims, does allow it to create jobs... a serious issue since hundreds of poorly educated Palestinian youth remain unemployed. With guns freely available violent crime is a serious problem.
The World Bank sponsored a meeting in Washington to persuade potential donors to help job-oriented projects in the area administered by the P.A. But British reporter Judy Dempsey filed this story:
"For the past twelve months a machine for stitching shoes has been waiting for clearance by the Israeli authorities at the port of Ashdod. The machine financed by the European Union as part of donor assistance to the Palestinian Authority is destined for a West Bank shop. The Israelis said we had to have a clearance from the military, for security reasons. I can understand that" said a donor.
But how much longer do we have to wait. How can a stitching machine for uppers threaten security...?"
The mind-set of most Israelis is such that this preoccupation may be a natural reaction.
What is more likely though is that LIKUD regime, and the bureaucracy, do not really wish to implement agreements — minor concessions— reached by the Rabin-Peres Labour regime.
This attitude of course hardens Palestinian, particularly Palestinian youth, who soon respond to the arguments of the more militant (anti- PLO) groups that argue only armed struggle will impress the Likud leaders.
---
By R. Jeffrey Smith
Washington Post Service
MANDALAY, Burma — This dusty, langurous city was roiled last March, when a peaceful gathering of several thousand monks airing grievances about botched government repairs of an immense golden Buddha turned into a two-evening spasm of violence and vandalism directed against local Muslims.
The mayhem was meant partly as revenge for the reported rape of a Buddhist girl, and it left in its wake at least one death, many injuries and considerable property damage.
Establishing the cause of a disturbance such as the riots of March 16 and 17 is a major challenge in Burma, an isolated nation ruled by a xenophobic military government that rigidly controls the news media, rarely holds open court trials and represses public dissent.
But one possibly telling detail about the riots here has seeped into the accounts of citizens and Western diplomats stationed in Burma, that some of the supposed monks who joined in the vandalism at mosques were wearing army boots and carrying cellular telephones.
This has helped sustain a common suspicion here that Burmese military forces played a role in provoking or carrying out some of the anti-Muslim attacks.
There was further suspicion that they did so partly to preserve the idea that only a strong authoritarian hand can keep a lid on the ethnic and religious tensions supposedly boiling below the surface of this outwardly placid society.
Although Burma is overwhelmingly Buddhist, roughly 4 percent of the 48 million population is Muslim and 4 percent is Christian.
In addition, the country harbours at least 15 major ethnic groups, many of which have long battled the central government and each other.
According to several diplomats, military leaders typically have dealt with dissent or outbreaks of public violence with crushing "scorched earth" techniques. Ne Win, the general who controlled Burma officially until 1988 and evidently still retains influence with his military successors, began his rule in 1962 by dynamiting the student union at the University of Rangoon, a historic meeting place for dissidents.
Ne Win also ordered his troops, who make up a land army second in size to Vietnam's in Southeast Asia, to fire into crowds protesting economic problems and military rule in 1988.
Some student protest leaders' heads were severed. Because monks had played a role in those protests, the military orchestrated a purge of the Buddhist clergy in the early 1990s and today has seeded senior Buddhist ranks with spies, several diplomats said.
The military junta, which calls itself the State Law and Order Restoration Council, has imprisoned hundreds of political dissidents without trial.
In the last two weeks alone, to block a meeting in Rangoon, the junta has reportedly detained more than 300 members of the chief opposition party.
When the latest protests erupted in Mandalay, the nation's second-largest city and its seat of power in ancient times, the military responded at first by deploying troops with automatic weapons throughout the city and ordering a tight evening curfew.
On the second evening, some of the troops fired over the heads of the rioters, and the ricocheting bullets killed at least one monk, sources here said.
Annual proficiency tests for monks were cancelled by the govemment, and many were ordered home from local monasteries.
More than a month later, the atmosphere remains edgy here and in the capital, Rangoon, where several hundred monks also attacked some mosques.
The center of Mandalay, where there are many mosques, is closely watched by the police.
That monks participated in such a riot seems bizarre to a casual observer.
The Buddhist faith here promotes compassion and nonviolence, and virtually all males spend time in monasteries as an adolescent rite of passage, when they supposedly are imbued with values that promote peaceful resolution of all grievances.
The assault had actually occurred several weeks earlier, may have fallen short of a rape and was apparently resolved satisfactorily by members of the families involved, several sources said.
But, after hearing about the crime in a mob, an angry group of young monks stormed from the pagoda to exact revenge on more than a dozen mosques in the downtown area, where they smashed windows, destroyed furniture and burned copies of the Koran.
---
By Hikmat Shreif
BAALBEK, Lebanon (AFP) - Members of the Lebanese Shiite-Moslem social organization Hezbollah seem to be increasingly turning to temporary "pleasure marriages" for reasons ranging from poverty to a shortage of men.
"This phenomenon has spread in a very spectacular manner in the past 10 years," said Haj Hussein al-Hajj who runs a shop in the ancient eastern city of Baalbek, a stronghold of Hezbollah, whose military arm has been fighting to drive Israel out of south Lebanon.
The pleasure marriage has loose rules. Any widow, divorcee, virgin or single woman utters a vow uniting herself with a man for a fixed period, ranging from hours to 99 years, in return for a previously agreed amount of money.
The woman says: "I wed myself to you in return for ... and for a period of time of ..." while the man responds by saying: "Yes, I accept this marriage."
Such a contract, called "mutaa", takes place without witnesses and is not officially registered.
However, once the "marriage" expires, the woman must abstain for three months from any sexual relationships to determine the father in case of pregnancy. He must then take charge of the child.
"This contract — based on the holy Koran, tradition and reason — consecrates the right to sexual pleasure," said Sheikh Haydar Mohajer, a Hezbollah official.
He said mutaa was necessary because "sexual pleasure is denied by some religions or frustrated by other confessions who only recognize it within the permanent marriage unions," he said.
"Shiite Islam has drawn laws for a true sexual freedom, thus resolving the problem of prostitution, masturbation and even homosexuality against which international law remains impotent," the sheikh said.
"Mutaa saved me from loneliness," affirmed Salma, a physically handicapped 28-year-old Baalbek woman.
"I was full of complexes until a handsome married man took pity on me. I now have a two-year-old son whom he takes care of. I am happy as ever," she said.
Leyla, whose husband died in a Hezbollah guerrilla attack against Israeli troops occupying parts of south Lebanon, was left with three children at the age of 21.
"I was in contact with Hezbollah religious associations and six years later I became involved with a sheikh. When I became pregnant, he decided to take me as his third wife," she said.
"The widows of our martyrs need a sexual life," said Ali, a 30-year-old mechanic. "We need to encourage mutaa because it is Shiite law. In two years, I had some 10 sexual relationships."
Haj Hussein, the Baalbek shopowner, said poverty was behind the increasing number of mutaa unions, which involve less costs than permanent marriages.
"But there is also a growing number of martyrs' widows and young men of marriageable age who are emigrating, which brings the ratio to six women for every man in the Baalbek region," he said.
"I am for mutaa, but I categorically disagree with it when it comes to virgins, even with the consent of the parents," he added.
But for Ramzi, a 40-year-old lab researcher, mutaa is "a pure and simple form of prostitution and another way of exploiting women".
"According to the norms of our society, the wife should be a virgin at the marriage, at the risk of being repudiated," he said.
---
By M.R. Narayan Swamy
NEW DELHI (AFP) - Braving the scorching heat and biting cold, a small group of men have been on a sit-in protest here for nearly a year now seeking a merger of India, Pakistan and Bangladesh.
They have other demands, too: one single government for the whole world, abolition of visas by all countries and a single railway linking the entire globe.
"Our demands are very just," said Uday Kumar, 26, a fruit seller.
"A united India, Pakistan and Bangladesh should be named United States of India (USI). The partition of India in 1947 by the British was wrong."
The lanky Kumar said their protest, staged on a small piece of open ground barely a kilometer (mile) from parliament, would continue indefinitely.
"We are not going to stir from here until the government takes up our charter with other nations," said Kumar, seated on a wooden cot at the heart of the protest site.
"Now that India and Pakistan are talking, why can't our demand be considered?"
Kumar and his friends are not alone. The site crawls with a wide variety of anguished men and women espousing individual, social, economic, political and religious demands.
Some of these are of a serious nature. A few are bizarre.
One man wants New Delhi to change its 10-rupee and 20-rupee currency to incorporate the sketches of two national heroes. Another group has been on a sit-in since August 1994, wanting a new state in the Himalayan foothills.
One disgruntled government employee has been here since 1993.
Some 25 Buddhist priests in orange robes, meanwhile, squat in another corner, demanding complete control over a well-known Buddhist shrine which they said had fallen into Hindu hands.
Then there are scores of poor Sikhs whose mud-and-brick homes in a western Delhi district were allegedly razed by city authorities and who want compensation.
The protest site is home to some 400 people although the numbers go up at times. Most protestors — men, women and children — live under canvas tents.
Those who cannot afford a tent sleep under trees or in the open, braving the summer heat. If there is a storm or rain, they take shelter in someone's tent.
The winter months — November to February — can be equally tough.
There are just two water sources and three toilets for the floating population. A few protestors have occupied the pavement. A ground nearby has become a vast stinking open toilet.
"You need determination and inner strength to camp here," said Bante Nag Ghosh, 62, a Buddhist priest. "Our food needs are met by supporters all over the city. Some, however, struggle for their daily needs."
Women cook in the open or buy cheap food.
The police, who allow people to pitch their tents, are not amused.
"Some people here have no other work," said a police officer, Prem Raj. "Often the inmates quarrel over water. We intervene in some cases. Otherwise we just spend 12 hours each day by rotation to ensure peace."
---
Return to News/Comments Contents Page

| HOME PAGE | FRONT PAGE | EDITORIAL/OPINION | PLUS | TIMESPORTS
Please send your comments and suggestions on this web site to
info@suntimes.is.lk or to
webmaster@infolabs.is.lk