Busy year for Colombo bourse
By Duruthu Edirimuni Chandrasekera
CSE, SEC aggressively drive multiple initiatives
View(s):
It's going to be a busy and a productive year for the capital markets. The Colombo Stock Exchange (CSE) digitalisation phase 2 due in two months' time will enable those living overseas to open CSE's Central Depositing System (CDS) accounts.
"The second phase will allow Sri Lankans living abroad to log into the CSE app and to open accounts. However, they need to visit the particular Sri Lankan embassy for the know your customer (KYC) assessment. Going forward, we are trying to find ways to resolve the hassle in anyone visiting the embassy," Viraj Dayaratne, Chairman Securities and Exchange (SEC) told the Business Times.
He also said that the SEC and the CSE is trying to ink a memorandum of understanding (MoU) with the Registrar of Companies (RoC) to ease the procedure for firms opening CDS accounts through the CSE app. "The MoU will enable the RoC to certify and approve company registration documents. The company details will be verified online," Mr. Dayaratne said. This is in line with the CSE's efforts to attract more foreign investors.
Dumith Fernando, Chairman CSE, a panellist at Wednesday's Sunday Times Business Club Meeting on "Recent trends in the Colombo stock market" – which also saw the participation of Mr Dayaratne – told the virtual audience that the CSE is continuing to look at attracting the Diaspora to invest in the market.
"The Diaspora has been in our minds for years. We have attempted marketing directly to some of the Diaspora as well – we did go on roadshows abroad. The opportunity we thought was there hasn't necessarily panned out in that way which may be because during the last five years the stock market hasn't performed as one would expect it to if one was to bring Diaspora money into the country," he said noting the Diaspora will be informed of the promotional drive the CSE will do with the Board of Investment of Sri Lanka (BOI) and Ceylon Chamber of Commerce (CCC). They will hold a first-of-its-kind virtual investment forum to collectively promote direct and equity investment opportunities in Sri Lanka from April 6-8, he said noting this event is expected to attract investment interest from around the world, including high-net-worth individuals and institutional investors. While discussing the macroeconomic landscape in Sri Lanka all major projects and ventures open for direct investment will be highlighted, also featuring the investment case for CSE-listed companies.
Digitalisation has pushed up new accounts at CSE, he said noting this year is an ambitious one where they want to push for 30,000 new (CDS) accounts and 50,000 active investors by year end.
The CSE had 3,000 new accounts in January. Mr. Fernando noted that digitalisation has opened the market for a large number of younger generation investors. "We aim to get the market capitalisation of the CSE to go up to 40 per cent relative to the GDP by the end of next year. It was 16 per cent six to seven months ago. Now it's 23 per cent. The increase will come through more listings and proper realisation of the value of companies listed in the CSE."
The CSE is trying to see how the exchange can be transitioned into a multi-product platform that allows different classes of investors to participate in different asset and risk classes in a bid to get it to be a complete venue for capital raising, investing and creating wealth and for risk management.
"The multi-product platform is important because we can't depend on running an exchange that's heavily weighted towards a single product as we won't be able to invest as much in developing the capital market in a broader sense during difficult times. So we want to generate multiple products in this market which gives investors more options in multiple asset classes to invest in and as being more consistent in our operations," Mr. Fernando added.
This April will also see the launch of Delivery versus Payment (DvP) under which the buyer's cash payment for shares must be made prior to or at the same time as their delivery of the shares.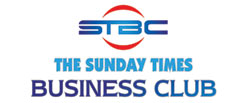 "We are consulting with external legal counsel and going through the regulations which were approved at Thursday's CSE board meeting. After that the SEC will go through the regulations and we are pretty much good to go between April to May," Mr. Fernando said.
He said the testing between CSE connectivity systems and stockbroker back office systems was done on Monday.
The exchange was eyeing to launch three products this year and already one product – REITS is in place. "We will have short selling once DvP comes into play and also gold-backed products," Mr. Fernando said.
The CSE will be putting its efforts towards bringing the average daily turnover to Rs. 4 billion a day. The market is now trading at 1.3 times Net Asset Value (NAV) with the CSE aiming to hike it to 1.5 times.
Mr. Fernando added CSE will strive to get at least 20 companies to go public this year and 12 are in discussion with the CSE to do so. "We are also aiming at 20,000 active retailers this year."
The SEC recently conducted a forum for the Chief Financial Officers (CFOs) of several private companies with the view of encouraging them to list on the CSE in a bid to reach out to unlisted companies to make them aware of the benefits of being listed and to apprise them of the key proposals included in the Government's budget for 2021 which has provided certain tax exemptions to companies who list prior to December 31.
The regulator recently approved a new framework for listing of companies, granting complete autonomy to the CSE in the listing process and has also relaxed the Listing Rules in order to encourage more listings.
Mr. Dayaratne said the new SEC Act will be brought to Parliament in this quarter which will attract foreign investors who rely on proper laws being in place when investing in emerging markets.