US born Lankan's law enforcement agency in the thick of Capitol riot
View(s):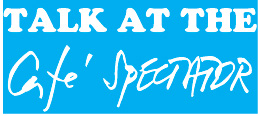 As rioters stormed the Capitol Building in Washington DC last week, there was an American of Sri Lankan ancestry who headed an emergency response unit of a US law enforcement agency battling thousands of demonstrators in an unprecedented attack in which five were killed.
Ahead of the rally, Ashan Benedict, the special agent in charge of the Washington field office of the Bureau of Alcohol, Tobacco, Firearms and Explosives (ATF), put a rapid-response unit based an hour away in suburban Virginia on standby. He told senior Justice Department officials that an arson and explosives task force stood at the ready, according to a report in the Wall Street Journal.
"The question mark for everybody was what happens when the speeches are over? Do they just leave to go home? Do they want to move around the city? Do they want to go to the White House? It was hard to say," said Benedict. "Ultimately, they went to the Capitol."
Alerted by Capitol Police, ATF agents went to check out reports of potential explosive devices near Republican National Committee headquarters—the first of several types of explosives found in the area that day.
Just blocks from the Capitol, Benedict said he heard chanting and yelling. "I was standing there while it was escalating," he said, adding that as he spoke to a Capitol Police captain, the officer's radio crackled with urgent reports that "the Capitol complex was under duress."
Five minutes later, Capitol Police formally requested assistance from the ATF and other federal law-enforcement agencies in clearing and securing the building. FBI tactical units, which had earlier been positioned nearby, arrived within minutes.
Ashan is the US-born son of Sri Lankan parents — Chitra and the late Edward Benedict, who was a Lecturer at Fordham University, New York.
---
Biden elevates Samantha Power to Cabinet rank
When she was Permanent Representative to the United Nations and thereafter, it was Samantha Power, who was the prime mover of the resolution on Sri Lanka at the UN Human Rights Council.
Together with then Foreign Minister Mangala Samaraweera and ably assisted by Tom Malinowski, then a State Department, worked hard on the project which was co-sponsored by Sri Lanka. The latter now represents New Jersey's seventh district in the House.
This week, US President elect Joe Biden appointed Ms Power as Administrator of the USAID or the agency for international development. He also elevated her to Cabinet rank which gives far more importance to the office he holds.
Biden paid a glowing tribute to her when he said, "There is simply no one better to ensure our development agenda which is the core pillar of our foreign policy. Sam is one of our country's most respected voices on humanitarian issues and I have seen both her passion and her principles firsthand. As US Ambassador to the United Nations, she represented America on the world stage with courage and humanity."
"During her time in National Security Council staff she fought tirelessly to prioritise human rights. And as a Pulitzer Prize winning author she advocated for the world's most vulnerable populations."
"Sam understands that moral leadership must be in the foundation of our foreign policy, and United States must lead on global development to advance our own health security, prosperity and values. There could be no one no one more qualified to lead those efforts than Samantha power."
Ms Power responded saying, among other things, the following: ""Our security is connected for the security of people living elsewhere. Many of the issues which we in the United States are grappling with, the pandemic, the economic crisis, climate consequences, threats to the rule of law and even to democracy. These are issues people all around the world are grappling with as well."
"The United States has chance to partner with and support people who are in the frontlines in battling COVID, or trying to build climate resilience, who are standing up for the rule of law, standing up against inequality and trying to create more just societies."
"Throughout my carrier as a journalist and then as an activist and then as a diplomat I have had the chance to travel to many conflict ravaged countries,
"In order to keep the United States, secure, we need to invest in defence, Diplomacy and Development. The President-elect Biden sees development as central to U.S national security, and that is why he has elevated USAID giving it a seat on the National Security Council."
"Humanitarian support, democracy assistance, and economic development those are not nice to have in our foreign policy toolbox. They are critical if we are to see a more stable and just world exist."
---
Lessons from the South on how to run cultural centre in Jaffna!
Top officials in the North were requested to attend a special meeting at the Prime Minister's Office in Colombo early this week. The discussion was focused on the maintenance of a Rs 1.2 billion- Indian funded- Indian Cultural Centre in Jaffna which was completed months ago but yet to be declared open.
It was a follow-up meeting with local officials after recent Indian engagements in Colombo stressed that the building should be opened for public use and both parties have already fixed the date too.
Secretary to the Prime Minister Gamini Senarath who chaired the meeting indicated that the Jaffna Municipal Council (JMC) lacks human resources and adequate cadres to maintain the multiple storey building once it is declared open, suggesting it can be left to the Central government for administration.
The newly elected Jaffna Mayor V. Manivannan who took part in the meeting refused the offer from the Secretary and pointed out that JMC can maintain on its own if the Central government ensured proper resources and human cadres are allocated for the purpose. Northern Governor Mrs P.S.M Charles, Chief Secretary of Northern Provincial Council and Municipal Commissioner were among those participating in the meeting.
It was suggested at the meeting for JMC officials to undertake a tour to the Chinese funded Nelum Pokuna Mahinda Rajapaksa Theatre to get an idea of the maintenance and administration process which can be adopted for the Cultural Centre in North. Mayor Manivannan and officials visited the theatre on the same day to familiarise themselves with the process.
The Cultural Centre, located near the Jaffna Public library, comprises a theatre-style auditorium (with projection facilities) with a capacity of up to 600 people, a multimedia library with on-line research facilities, exhibition and gallery space and a museum.
It would also have an instructional wing, which would have facilities to conduct classes in vocal and instrumental music, dance, and languages, including a language lab, according to a Memorandum of Understanding (MoU) signed between the two countries. It would also be able to serve as a hub for socio-cultural  activities, for which a conference hall-cum-seminar room is included.
---
COVID casualties after liquor-flowing party in historic city
They are a force though the men and women do not belong to the more powerful tripartite ones.
There was a farewell party for one of those quitting at a location in a historic city. Liquor flowed freely and they ignored the health rules.
As a result, over a dozen have been confirmed positive with Covid-19 after they ran tests.
Some of the informed among others now ask from where the money came for the grand party.
---
Police sent from pillar to post while racket continues
An intelligence unit under the Senior Deputy Inspector General of Police (Western Province) Deshabandu Tennakoon recently detected a case of a prostitution ring being promoted via a website.
The advertisements carried a telephone number from which all transactions are discussed .
To take action against the persons promoting the racket the Senior DIG's office sought the help of the Telecommunication Regulatory Commission (TRC) so that the website could be blocked.
The TRC responded saying the police would have to get a court order to block the website.
The Police thereafter sought a court order, but the police were told by courts that the TRC has sufficient powers where they could take action to block the website.
As a result, the website continues to carry on with its advertisements.
However, the police has so far arrested 18 persons who had advertised themselves, but the racket continues as the advertisements have not stopped.
---
Moragoda dons different hats
Sri Lanka's High Commissioner designate to India, Milinda Moragoda, was conspicuous by his absence at different official talks visiting External Affairs Minister, Dr Subramaniam Jaishanker, held.
True, if such talks were in India, he could not have taken part until his credentials are accepted by the Indian President.
Yet, that did not deter him from seeking an appointment with Minister Jaishanker when he was in Colombo. That was wearing another hat.
He turned up at the Taj Samudra Hotel Presidential Suite to hand over to Dr Jaishankar a report on maritime security from the Pathfinder Foundation. This foundation receives funds from different countries and is essentially a Non-Governmental Organization or NGO.
---
Three-wheeler drivers taken for a ride in Matara
In appealing for their support, Prime Minister Mahinda Rajapaksa made an election campaign promise to three-wheeler drivers that a future Sri Lanka Podujana Peramuna (SLPP) Government would relax laws governing modifications to three-wheelers.
This week, a group of three-wheeler drivers from around Matara who tried to organise a protest calling on him to keep his word got a rude shock when police started rounding up their three-wheelers claiming the modifications on them were "illegal."
A video of an address given by Mahinda Rajapaksa to three-wheeler drivers when he was still Opposition Leader and campaigning in support of his brother Gotabaya for the presidency, shows him bashing the then Government for being too strict on modifications to three-wheelers.
"When we were in power, three-wheelers were so colourful and decorative. Now they look like skeletons," Mr Rajapaksa quips, pledging to relax laws so that three-wheelers can be modified more.
This week, a group of three-wheeler drivers from around Matara, frustrated that the Government had still not relaxed these laws, tried to organise a protest using their modified three-wheelers reminding the PM of his pledge. Police preempted them, rounding up dozens of three-wheelers on their way to the protest on the charge that these modifications were illegal under the Motor Traffic Act.
The drivers now find themselves facing legal action, and a fine anywhere between Rs 50, 000 to Rs 100, 000 if found guilty by courts.
---
Guess who came to dinner
International financier Lord Nathaniel Rotschild from UK paid a visit to the Chinese built Port City on Thursday and ended up at dinner at The Avenue, a restaurant at Alfred House Gardens in Colombo's Kollupitiya zone.
There were local businessmen too. And that included former Monitoring MP for the Foreign Ministry, Sajin de Vass Gunawardena, now under indictment. Lord Nathaniel Rotschild arrived in Colombo on a private jet from Maldives where he was on holiday.
---
Gun-wielding politico ruins seasonal cheer in the hills
The fast-spreading COVID-19 pandemic did not altogether deter Christmas activity in December.
A hotel by the river in the central hills arranged a celebration. The guests included both adults and kids. Santa clause was there too. Christmas music wafted in the air.
All that had to come to an abrupt halt for a weird halt. The reason – a young politico, well known for his wild antics, was annoyed. He pulled out his pistol and kept firing into the air whilst his helpless bodyguards looked aghast.
As one onlooker pointed out, this has been a popular sport for him over the years. Just after this event near the river, the man
went to a glitzy restaurant, one converted from a planter's bungalow.
There, he was involved in a verbal brawl with a rival politico. He showed
his anger by pulling out his pistol and firing several rounds into the air.
Unlike in the past,
they are now more frightened about the politico. They say he can now keep a person incommunicado.