Talented Members and Achievements
View(s):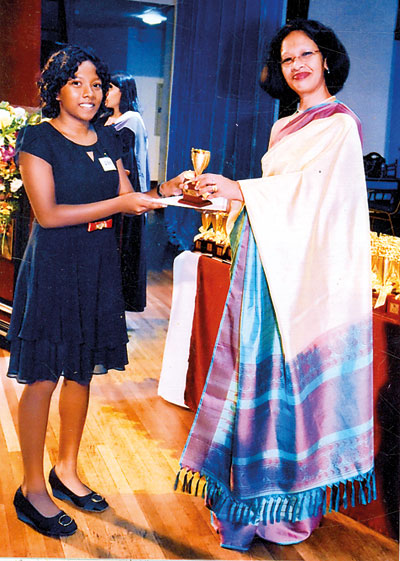 Rashini Perera, a student of St. Bridget's Convent  was an All-Island Prize Winner for Grade Six Spoken English at the examinations held by the Institute of Western Music and Speech.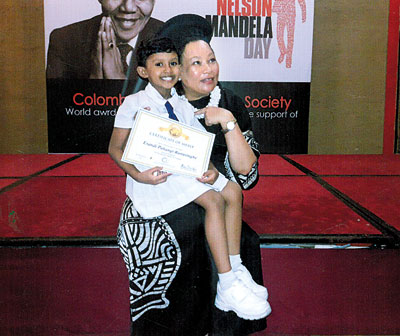 Esandi Ranasinghe, a Grade One student of
Musaeus College was awarded a Certificate of Merit for her artwork on the theme of 'Heritage' –
submitted through the Colombo Children's Book
Society (CCBS) – from Artlink Creative Connections,
International Students Art Exchange Programme, USA. She is pictured here with the South African
High Commissioner Ms. R. P. Parks on Nelson Mandela Day 2019 organized by the CCBS.