Slinger Malinga bats for Rajapaksa in farewell speech telecast live
View(s):

If he brought honour and fame to his country, there were touching moments for international cricketer Lasith Malinga on Friday.

He was loved for the game he played, both when he bowled and when he batted. He was also the heartthrob of the lasses for the bronze patches on his overgrown hair, macho in his own way. Most sought after by them were the selfies they took with their hands around Malinga.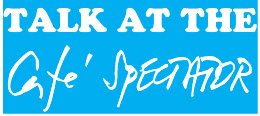 At the Ranasinghe Premadasa Stadium, Sri Lanka began their fifty over cricket encounter with the visiting Bangladesh team, and Malinga said goodbye to one day internationals. Those in their workplaces and living rooms saw the emotional farewell.
That was not all. They also saw Malinga heaping praise on former President Mahinda Rajapaksa. "I was able to play cricket longer than expected only because of President Mahinda Rajapaksa. I am forever grateful for his help," he declared whilst fans at the Stadium cheered and some of those watching television were in tears.
Malinga said he suffered a serious injury "a few years ago." It was Mr Rajapaksa who had introduced him to Dr Eliyantha White. He had helped him recover and get back on the field. "If not for this, I would not have continued playing," he said.
With the presidential election only months away, that live television coverage for Rajapaksa was worth millions of rupees. The message went to all parts of the country.
In marked contrast, there was an unsavoury response when President Maithripala Sirisena and Sports Minister Harin Fernando were observed by the crowds.
An opposition party leader, who found himself in the VIP Enclosure where President Sirisena and former Cricket Board Chairman Thilanga Sumathipala, an MP from the Sirisena-led SLFP were seated, remarked, "That is the people's response to the present government".
How times change. Sometime earlier when England was playing Sri Lanka at the same venue just prior to the 2015 elections, the crowd carried placards saying "My 3" – a pun on 'Maithri".
The Cricket Board might be having regrets for giving the microphone to Malinga after giving him the white ball for the last time.
---
Keshap gets top post in US State Dept.
Former US ambassador Atul Keshap has been appointed Principal Deputy Assistant Secretary in the State Department's Bureau of East Asian and Pacific Affairs (EAP).
The distinguished diplomat was the former Ambassador for United States in Sri Lanka. He will now overlook US foreign policy initiatives and embassies in the East Asian region. His appointment was announced in Washington DC this week.
---
Snakes and spines
Animal rights activists may be unhappy over President Maitripala Siriena's comments that reptiles such as rat-snakes, cobras and vipers do not have a back bone.
He made the remarks at an event at the Sugathadasa Indoor Stadium where he was responding to criticism by Cardinal Malcolm Ranjith that "political leaders of the day do not have backbones to take decisions."
The animal rights activists pointed out reptiles such as snakes are well known vertebrates and had a backbone. They also pointed out that a snake's skeleton consists of a skull and ribs, and a vertebra.
Wrong again, Mr. President.
---
Vijayakala trades state jobs for votes
With elections pending, politicians are busy in the age old practice of wooing voters with assurances such as jobs for unemployed graduates, local development programmes in rural areas and the whole gamut of promises.
Many local politicos revived their coordinating offices in their electorates — a typical feature of returning to the people for votes when elections are around.
One such office which is often filled with unemployed graduates is the Jaffna office of Vijayakala Maheswaran, State Minister for Education.  At the Palaly Road office, her officials were busy registering details of unemployed graduates and those who want other jobs in the state sector.  Those who registered said they were assured by the State Minister that if the UNP returned to power, they will be given appointments immediately. All they had to do was to vote for her party.
---
Despite protests, Cabinet approves crane deal for ECT
After hemming and hawing over strong protests, the Cabinet of Ministers has approved the procurement of six ship-to-shore cranes and 18 electric rubber-tyred Gantry Cranes for the Eastern Container Terminal.
This terminal is a joint project by Sri Lanka with India and Japan.
Moves to procure these items drew strong protests earlier. In light of this, a decision was earlier suspended, but has now (July 23) been approved.
Unions in the Ministry of Ports and Shipping, coming under Minister Sagala Ratnayake, complained to President Maithripala Sirisena over alleged irregularities in the procurements. It led to President Sirisena and, then acting Finance Minister, Eran Wickremeratne making their own observations.
---
President and ex-President say suspended IGP continuing to dance
Police Chief Pujith Jayasundara, currently on compulsory leave over the Easter Sunday incidents, was the subject of discussion by both President Maitripala Sirisena and former President Mahinda Rajapaksa.
This took place at a photography exhibition which both the President and former President attended on Friday.
On display at the exhibition were hundreds of photographs taken by photojournalists working for national newspapers. Pointing at a photograph of IGP Jayasundara dancing, President Sirisena  remarked: "Here is a dance by the IGP" and Mr. Rajapaksa responded saying; "He is still continuing to dance".
Prime Minister Ranil Wickremesinghe was invited for the event, but he excused himself as he is away at a religious event in the state of Kerala in India. He was due back last night.
---
MR hits out at TNA
Opposition Leader Mahinda Rajapaksa made some strong jibes at the Tamil National Alliance (TNA) when he spoke in Parliament on Friday during a debate on constitutional reforms.
He said: "The draft constitution that was presented to Parliament was prepared by Parliamentarian Sumanthiran and some NGO activists. After presenting it to Parliament, the Prime Minister repeatedly denied ownership of the document.
"Ultimately it appears that this government had taken the TNA, too, for a ride. There is nothing that the TNA has achieved over the past four and a half years. Parliamentarian Sumanthiran regularly drafts constitutional amendments that will lead to a separate state without the name.
"The TNA has stated its views very clearly on paper. But at the ground level, the TNA has been directly responsible for depriving the people of the North and East of the two Provincial Councils that my government gave the people. The Eastern Provincial Council stood dissolved nearly two years ago. The Northern Provincial Council also ceased to function nearly one year ago.
"Elections cannot be held to the provincial councils that have ceased to exist because the government changed the system of elections to the provincial councils."