Amid political storm over SOFA, Rodney presents credentials to Donald
View(s):

Sri Lanka eventually has got a proper ambassador in one of the world's most important capitals — Washington DC.

This week, senior career diplomat Eluppiti Mudiyanselage Rodney Manoranjan Perera presented his credentials to US President Donald Trump who looked at his papers and seeing the full name of our envoy said, "You have a long name". He made no remark though about the country's full name – the Democratic Socialist Republic of Sri Lanka.

Lumped with the Sri Lankan envoy for the ceremony at the White House were new envoys from France, Peru, Niger, the Maldives and Saudi Arabia's first woman ambassador, Princess Reema Bin Bandar Al Saud. The princess told Rodney Perera in DC during the reception at the Roosevelt Room that followed how proud she was of Sri Lanka's Mrs Sirimavo Bandaranaike being the first woman Head of Government and paving the way for women to enter public life about sixty years ago.

Ambassador Reema had introduced ambassador Perera to President Trump's 'power behind the throne' daughter Ivanka who promised to visit Sri Lanka — to boost tourism.

The real estate magnate Trump and owner of the iconic 'Trump Towers' in New York opposite Central Park had earlier been shown photographs of Sri Lanka's "ancient skyscrapers" –  the Anuradhapura stupas, Jethavanaramaya and Lovamahapaya when the photos were slipped into the Presidential folder that was handed over to him.

In a statement this week, the Foreign Affairs Ministry said President Trump had conveyed his condolences on the Easter Sunday tragedy in Sri Lanka and said the US would like to "expand counterterrorism, maritime and border security" with Sri Lanka while welcoming commitments to promote "reconciliation, accountability and justice" in the pursuit of peace following the northern separatist insurgency.

Sri Lanka's new ambassador in DC takes office in the eye of a storm raging at home over moves by the US administration to sign a controversial agreement (SOFA) with Sri Lanka to allow its military free access to use Sri Lankan territorial waters and its soil in 'times of emergency'.

Sri Lanka's President and Prime Minister have seemingly bowed to opposition to the move and said SOFA would not be signed, or, at least, not in that form.
---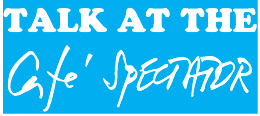 MR refers to Dudley's gracious thank you
Paying a tribute to Communist party veteran D.E.W. Gunasekera who marked 60 long years in politics, Opposition Leader Mahinda Rajapaksa related an anecdote at a ceremony at the BMICH.
Before he took to politics, DEW as he is affectionately called, was in the Department of Inland Revenue.
He had once raided the house of a well-known local restaurateur and recovered a stash of money. Within hours, the news had reached the then Prime Minister Dudley Senanayake in the form of a complaint.
DEW knew he would be summoned by the Prime Minister. Instead, he received a telephone call from him. Before he could make any explanation, Premier Senanayake said; "Congratulations. Well done".
Mr Rajapaksa then revealed that part of the money the restaurateur had was cash belonging to a politician. He shocked the audience thereafter by saying that this politician was to later become a President of Sri Lanka. He, however, did not identify a person.
---
Sravasti for MPs only
A committee appointed by Speaker Karu Jayasuriya has recommended that the MPs Hostel Sravasti should be retained for use by Parliamentarians.
At present sections are being occupied by different parties. That includes the Presidential Security Division (PSD) and others.
The Committee was appointed after MPs raised issue over the reported neglect of Sravasti and it being used by outside parties.
---
Major Generals on their way home
Sri Lanka Army's nine Brigadiers were promoted Major Generals on the very day of their retirement.
Whether this is a new policy is unclear.
However, a witty colleague among the top officers had a joke at their expense saying they are Gedera Yana Gamang Major Generals — or Major Generals on their way home.
---
Controversial bureaucrat may get highly paid job
The heat appears to be far too much for a one-time bureaucrat who was paid by one foreign entity to work for a local one that represents the nation.
Under severe criticism that he let down the side, the one-time bosses for whom he worked have come as saviours.
They are lobbying for a year long stint to the man at a foreign institution which brooks no nonsense.
They want to make him a Research Fellow there. Not bad with a monthly $ 7,500 and housing.
---
Envoys in row over residence
It was while he was in Britain that President Maithripala Sirisena heard of local media reports of two Sri Lankan envoys being in one capital, the outgoing one refusing to vacate the official residence for the incoming one.
Naturally embarrassed, he directed the Foreign Office in Colombo, to ask the old one to return immediately and let the new one move into the residence.
Now, in the satin wood panelled corridors of the Foreign Ministry the talk is about the outgoing envoy's move to stay put. After all, he has pointed out there was no reason for him to leave when he had been told in writing to stay until a return date.
---
Vaiko in trouble again; strong objection to Rajya Sabha bid
Though Vaiko, the Indian face of the LTTE, had heaved a sigh of relief on Monday as the returning officer of the Tamil Nadu Legislative Assembly accepted his nomination as a candidate for the Rajya Sabha (Upper House of Indian Parliament), it seems he may face obstacles in his route to New Delhi.
Sasikalapushpa Ramaswamy, a member of parliament from Tamil Nadu, says she would challenge Vaiko's election as MP because of his continued tirades against Prime Minister Narendra Modi and the Indian Union.
Ms. Ramaswamy has approached India's Vice President and Rajya Sabha chairman M. Venkaiah Naidu with a demand that Mr. Vaiko should not be allowed to take oath of office as a member of the House on moral and ethical ground.
Mr. Vaiko, whose real name is Vayapuri Gopalaswamy, had a narrow escape from the judiciary last week when the judge of a special court in Chennai convicted and sentenced him to one year's imprisonment and a fine of Rs 10,000 for delivering an anti-India speech in July 2009. He had exhorted the youth in Tamil Nadu to stage an armed struggle against the Government of India for the alleged betrayal of Tamils by providing assistance to the Sri Lankan government in its assault on the LTTE during May 2009.
"He continues to make anti-national statements and raise slogans against our Hon'ble Prime Minister many times. He portrays Hon'ble Prime Minister as if he is anti-Tamil and has done nothing to the Tamil community. His anti-Indian and anti-PM slogans are just misguided waves that he creates to mislead the Tamil community.
"Even after the judgement he openly speaks to media that he would be continuing such activities even in future which is like insulting the judiciary and I am planning to file a case in Delhi High Court," Ms. Ramaswamy has written in her letter to Mr. Naidu.
It seems the passion for LTTE and Tamil Eelam has landed Mr. Vaiko in more trouble.