A country very much in need of a win
View(s):

My dear Dimuth and the cricket team,

I am writing to you as you embark on a World Cup, determined to make your mark and bring honour to your country, though, with all due respect, no one seriously expects you to bring the World Cup home, as Arjuna did on one sultry night in Lahore more than 23 years ago.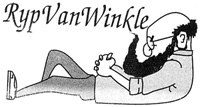 By the time you read this, you would have finished your first game against New Zealand. You must know that you carry all our best wishes. A World Cup is a time that unites our country, whatever our differences. Through decades of war, cricket helped us retain our reputation in the eyes of the world.
We must hope that, whatever the outcomes of the games you play, you will be able to make us cheer as one nation once again. This is especially because we as a country seem to be so torn apart right now after what happened at Easter, with accusations being hurled at various communities and people.
In many ways, the team you lead, and some of them in it who carry our hopes, reflect some of the leaders who were our hopes for the nation – and I'll explain why I say so. We hope that at least your players will not disappoint us, in the many ways that our leaders have disappointed us in recent times.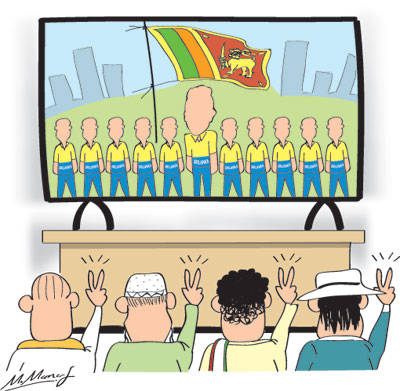 Your team is a mix of players from different races and religions, just like our country, but you must be relieved that there are no Muslim players in it. If there were, imagine what would happen – Rathana thero will be fasting to death, demanding their removal, and Gnanasara thero will be supporting him!
Don't get me wrong, Dimuth, but as the captain of the team, you are similar to Aiyo Sirisena. Just like him, a few years ago you were seen as a steady and loyal team player who had served long and hard but always played second fiddle to the leader. So, no one thought of you as leading the team one day.
Just like what happened with Aiyo Sirisena, then there was a search for a 'common candidate', someone who could unite various factions fighting with each other and offer a common purpose, So, you were asked to take over, even though you were inexperienced in leadership at the highest level.
For your sake and for the sake of our country, I hope the similarities between Aiyo Sirisena and you end there, Dimuth. However well you do, I know you will not break the rules and laws of the game, and play it in the correct spirit. I also know that, unlike him, you will quit when people want you to!
Then you have Angie with you, who is so much like the Green Man. He started very young and in his early days, he showed some promise. So, he was groomed for the top job for many years. We thought he was a great tactician and that he would take us to great heights when he eventually got to the top.
Angie keeps disappointing us whenever he is given a chance – and he has had many chances, just like the Green Man. Under him, we have had many disasters. Now he has to play under someone else.  We wonder whether he is giving his best now, or just playing along so he can stay on for a few more years.
Then you also have the old war horse, Lasith who reminds us of Mahinda maama. He is also a southerner, like Mahinda maama. Like him, Lasith's style is unusual and his hair is carefully groomed. He was successful in winning battles which others couldn't. He was also a favourite with the crowds.
Unfortunately, like Mahinda maama, Lasith too got carried away with his success. There was a time when he thought we couldn't do without him and he had to be dropped from the team. Now though, with the team in dire straits in recent times, many feel that he is still our best bet to take us forward.
Then there is Thisara, who reminds us of Rishard. Like Rishard, he is arrogant and attacks all round the wicket. He helps the team to win a match now and then. Because of that, he is not being dropped. What they don't realise is that dropping him now, might serve them – and him – better in the long run.
Kusal the keeper – not the Mendis 'special' – is also so much like Ravi. Why, he too was accused of an offence and he had to spend some months away from the game. He is now back with a bang with an epic innings in South Africa, but unlike Ravi, that was only after he was cleared of any wrongdoing!
You carry the good wishes of a nation that is tired of bombs. So many fingers are being pointed at so many people, but very few are willing to take the blame. We don't mind even if you don't win, Dimuth, it is good enough if you do your best – that is more than what we can say about our leaders!
Yours truly,
Punchi Putha
PS: I hope you have regular meetings with your team and that you invite all those involved for those discussions. We don't want to find out later that team meetings were not held for two months and no one bothered about it. After losing a game, we don't want you saying "I didn't know this was about to happen, if I knew, I would have done something about it". We know you are not that stupid, Dimuth!