Bureaucratic bungling creates problems for foreign journalists
View(s):

Before he opted for a career in diplomacy, Foreign Secretary Ravinatha Aryasinha was a media man. So, he knew that like promoting foreign policy objectives of his country, projecting the real image in a crisis situation is as important.

This is why, after the April 21 Easter Sunday carnage, he urged Customs Director General P.S.M. Charles to allow camera crews from reputed international television channels into Sri Lanka together with their equipment. This is without a Carney or a Bank guarantee required by Customs to ensure the equipment is not sold locally, though it had not happened so far.

As Foreign Secretary Aryasinha envisaged, the presence of the television teams helped the world to see the barbarous IS carnage and how badly little Sri Lanka's economy was hit by its dastardly acts. This, in no small measure, helped people outside and even locals understand the evils of IS terrorism by extremist Muslim groups.

Now it was time for those television teams to leave. A leading agency's top engineer, who helped link live satellite coverage, packed his tools and equipment in nearly ten packages. Many hours ahead of his departure, he drove to the airport. Outside the building, every single item in his packages was checked, an inevitable and important requirement these days. When it was over, the flight he was to board had taken off.

The man returned to the hotel where he stayed. Since he had to travel to another trouble spot and not knowing local procedures, he urged a leading company to send his tools and equipment as air cargo. Alas, a Sri Lankan Customs bureaucrat, in the absence of Ms Charles, placed his own conditions. One was a licence from the Telecommunications Regulatory Commission (TRC) and the other was payment of a hefty Customs duty.

Presidential Secretary Udaya Seneviratne and Treasury Secretary R.S. Samaratunga intervened. Both wrote separately to the Customs boss directing that the items be allowed for air freight. What's more – Secretary Seneviratne spoke to Ms Charles on the telephone since she was in India. She, in turn, it is learnt, had given instructions to allow the items, senior Customs sources said.

"It is not the Presidential Secretariat that decides on such matters. It is we. We will decide. They cannot tell us what to do," thundered the bureaucrat, to whom the letters went. "We don't have to act on those letters," he exclaimed. He relented only after a Finance Ministry official intervened. That took five long days and many persuasive telephone calls.

On what basis did the official decide on imposing a Customs duty, which did not exist? Now, the Finance Ministry's Fiscal Policy Division has sought his explanation on why he insisted on a tax. He is learnt to have blamed it on the private company.

Little wonder, some bureaucrats do sometimes work against the country's own interests. The good side, however, is that Ms Charles, the Director General apologised for what has happened.
---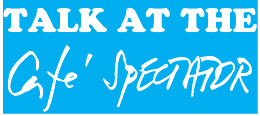 TNA MP at Mulliwaikkal event; house raided by Army
Wanni district TNA Parliamentarian Sivagnanam Shridharan was yesterday taking part in the events organised to commemorate those killed in the Eelam war conflict. The event took place at Mulliwaikkal in Mullaitivu, the location where the LTTE was defeated 10 years ago.
While he was attending the commemoration event, he was informed that his house in Jaffna was being searched by the Army.
The MP rushed back and was told that the search was carried out following a tip-off that LTTE propaganda material and documents were in his house. But nothing suspicious was found.
The MP has now complained to Speaker Karu Jayasuriya about the matter.
---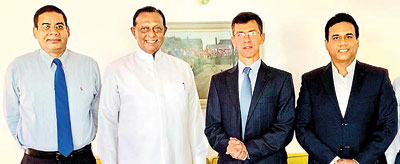 By Gad, John. Protocol, what!
Tourism and Christian Affairs Minister John Amaratunga's visit to the British High Commission this week has been seen by some retired Foreign Service diplomats as a flagrant breach of protocol.
The Minister met High Commissioner James Dauris to discuss improvements in the security situation after the April 21, Easter Sunday terror attacks and the steps being taken by the government in this regard. This comes in the wake of the UK travel warning on British citizens visiting Sri Lanka.
One retired diplomat said the diplomatic norm was the envoy being invited to the ministry for a discussion and not the other way around. Another asked if the minister was also going to the Chinese, German and other missions.
Accompanying the minister at the discussion were Sri Lanka Tourism Chairman Kishu Gomes and the minister's son-in-law Dinesh Weerakkody.
Perhaps, desperate times call for desperate measures.
---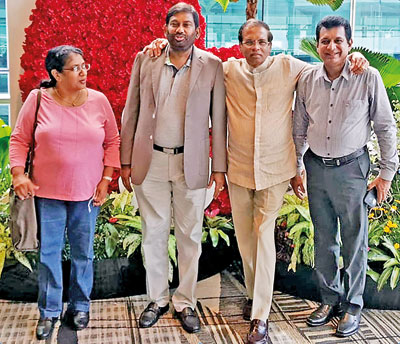 Is it president-like, asks Dinesh
It was Mahajana Eksath Peramuna (MEP) leader Dinesh Gunawardena, who raised issue, waving a photograph of President Maithripala Sirisena.
The photograph had gone viral on social media and a copy was in Mr Gunawardena's mobile phone.
Is this the way a country's President behaves when he is abroad, he asked at a meeting of party leaders of the Joint Opposition. Sirisena's right hand was on Minister Daya Gamage's shoulder and the left one on State Minister Ashoka Abeysinghe, both from the UNP, as Justice Minister Thalatha Athukorala looks on somewhat quizzically.
---
Army Chief slams "officers" who overplay detections
The Army Commander Mahesh Senanayake explained this week to the media how certain officers "in uniform" were overplaying the detections they made during the recent operations.
He said he made an appeal to stop this dramatisation when giving information about weapons detected.
"I am saddened to hear that Sri Lanka's people who after 30 years of war, with a history of repelling foreign invasions and practising angampora (local martial arts) panic when they see some pictures of an air-rifle, .12 bore shot gun or a .16 bore shot gun.
"A uniformed officer in having found a .12 Bore shotgun shell made it sound like he had found 10 Rocket Propelled Grenades (RPGs)
"Fifteen men in Uniform standing in front of a table with two shotguns and an air rifle as if they were extraordinary items, yet those were common weapons found in that area.
"If they found some explosives and swords in a room they show them as if they had found an ammunition dump.
"The correct term that they should use is a box of swords and some bullets and guns."
---
Basil clarifies position on no-faith motion
The Sri Lanka Podujana Peramuna's (SLPP) chief architect Basil Rajapaksa denied reports that he had objected to the Opposition's vote of no-confidence against Minister Rishad Bathiudeen.
He told a meeting of Joint Opposition party leaders that he had only urged that a decision on the motion should be taken both at their meeting and the parliamentary group.
The motion has now been submitted to Speaker Karu Jayasuriya.
---
Meditating on the bomb attacks
In the aftermath of the Easter Sunday massacre, which has increased the load of the Police Department, at least one gazetted officer chose to induce some humour.
He referred to the bomb attacks that had taken place on April 21 and noted they were all between 8.30 a.m. and 9 a.m.
That was the time allocated by former Police Chief Pujith Jayasundera for police personnel countrywide to engage in religious observances.