SL youth reluctant to take hard-working jobs
By Quintus Perera
View(s):
Youth reluctant to take hard-working jobs and dependency on their parents, among other issues came to the fore during a discussion on "Crisis in Employment" organised by the Sunday Times Business Club (STBC) last week.
The panel comprised Fayaz Saleem, Principal Consultant/MD of Executive Search; Rozaine Cooray, Business Psychologist and founder of Forté Consultancy and Isuru Tillakawardana, Deputy General Manager – HRM, Commercial Bank, last week and it was held at the Kingsbury Hotel, Colombo – the club's host hotel.
The discussion was lively and  examined the extremely vital and critical issues such as whether Sri Lanka has any unemployment or whether it has achieved full employment as according to Feizal Samath, Patron STBC and Business Editor, Sunday Times the available statistics points to only 4 per cent unemployment in Sri Lanka which could be considered as Sri Lanka has achieved full employment.
More interestingly the issue of young people not being  attracted to employment was discussed at length and the major issue that confronts the youth – those school leavers preferably after 'O' Levels – prefer to be three wheel drivers. This has now become a huge constraint as now there are no people to take up employment and even raises the question of whether Sri Lanka is heading towards importing labour, as seen in the construction industry, in particular.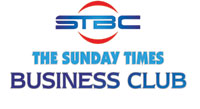 In this scenario, when the blame was pinned on the youth who take up to three wheelers, there was at least one member in the audience, who stood to defend these entrants. "We are looking at only one side of the story. I myself used to think actually the problem would be with the three wheelers. But what about the other side where the employer is also responsible where sometimes employers also set a bad example," he asked.
He said that some of them actually worked in sales organizations where the sales targets were unrealistic. For example why cannot the employers pay Rs 1,000 per day for the estate worker when they can afford to pay? Actually the employer is doing the wrong thing."
Mr. Saleem opening the discussion' though he too believed there is "full employment". Yet, he said that looking at the way the country is heading he was disgruntled, desperate and said in frustration: "I do not know what the future of this country is (vis-à-vis employment trends)". He said that he was involved in the employment recruitment business for the last 40 years.
He said that the country's young people are reluctant to accept jobs and are waiting for better positions. How will Sri Lanka become a global country, expecting the kind of industries and to attract foreign investors in this kind of scenario, he said he did not know. He cited many examples as to how people who promised to take up employment and then refused even to foreign recruiting agents.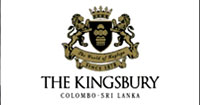 Jobs are no longer important for young people, but he said that he cannot say the same thing for middle and top rankers as he is dealing with senior level recruitment. Though there is unemployment, Mr. Saleem said that these people are not prepared because some of them accept the job but they do not report for work.
Mr. Thilakawardana said they too face the challenges in terms of retaining and sustaining the young generation in the work place at the bank. They have a crisis as the young generations are quite different and technology has changed the landscape. He said young people are looking for jobs where they can retire early.
He said that today's situation is different as in spite of retention rules and all of that they are not interested or compelled to stay in organisations. They look for a more  flexi work environment with more freedom and  privileges.
Yet, he said that they see the new generation as the future. The challenge of this generation today is how to change their organisations and be more flexible in work schedules and to change to accommodate the talents and at the same time recognise the difference in the approach.
Ms. Cooray said that most of the young people expect higher positions when they reach the age of 35 years and by the age of 30 they want be in a key role and to make an impact.
Mr. Saleem also raised the issue of vocational training and said that there were 374 training institutes earlier and 50 per cent of them were closed subsequently and 25 per cent were running with half the capacity. Nobody knows what happened to the rest, while the country is without skilled personnel.