Shani honoured with China's Super Ambassador award
View(s):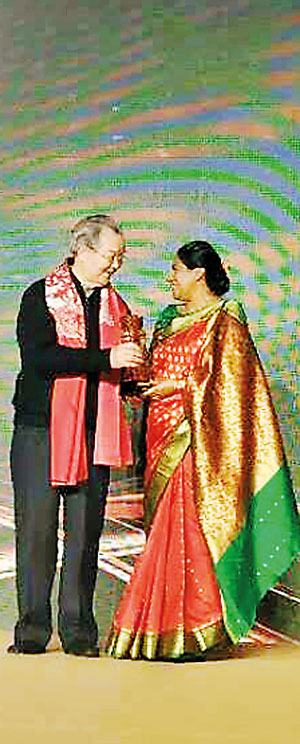 Shani Calyaneratne Karunaratne, Sri Lanka's deputy ambassador in China, was awarded the 'Silk Road Super Ambassador Award' by the Government of China for her outstanding contribution for China's Belt-and-Road programmes through bilateral relations.
Ms. Karunaratne, a career diplomat with 23 years of service is a bilingual professional. Apart from being a main speaker at some of the Belt-and-Road programmes in 2018, she has co-authored an academic paper titled 'Heuristics of the Historic Cultural Communication: the Development of Tourism between China and Sri Lanka'. It was published on the International Tourism Leader's Summit journal of the University of Colombo in October 2018.
A Senior Vice President of the Commonwealth Society of Beijing, Ms. Karunaratne co-initiated a charity fund donating RMB 100,000 towards adult female education in the Gansu Province. She also brought a Sri Lankan high school delegation from the Uva Province to take part in the Silk Road Young Dreams Programme and the students won the second and a third placement in the open international competition. Ms. Karunaratne is at present reading towards a PhD on China Sri Lanka tourism.