All National players will be in action
Sri Lanka T-20 League tournament
View(s):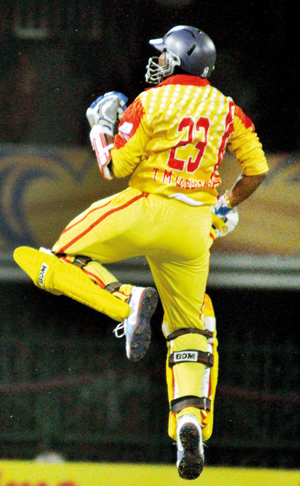 Sri  Lanka Cricket says the T20 League, which will run from  August 21 to September 2 in pure an exercise to preserve the ICC window opened with a view to launch the tournament in the same style as the IPL – with a multinational flavour.
Ashley de Silva Chief Executive Sri Lanka Cricket explained to the Sunday Times "What is valuable here is the time slot 'window' that we have got allocated.  By holding this year's T-20 we are only showing that we are intent in preserving this slot. With the tentative situation here we can come to terms with the ICC about the time slot.
He also said; "we allotted this period for the T-20 tournament mainly because we have all our national players who are under Sri Lanka Cricket contract available during that period as they do not have any international commitments during that time."
With the current situation at home the ICC also would understand about the allocated time slot.
De Silva added "However by next year we should be in a position to launch the programme with an international flavour.  As for now this year we are still looking for a sponsor, but, even if do not get one, we will go ahead with the schedule".
The league will comprise of  four teams — Colombo, Dambulla, Galle and Kandy, while each team will play 6 games in the first round, facing each other twice.
The top two teams of the points table will go into the finals to be played on the 2nd September, 2018 at the R. Premadasa International Cricket Stadium.
All the contracted players, National and Domestic along with promising U-19 players are set to take part in the tournament, which will be played at the R. Premadasa International Cricket Stadium, Pallekelle International Cricket Stadium and Rangiri Dambulla International Cricket Stadium.
"The matches will be Day-Night Games and every game day, there will be two matches played," a statement issued by the SLC said.