Arjuna still defiant on lubricant project; damning letter from Austin
View(s):

Warning of setback to FDI policy and even damage to diplomatic ties with Malaysia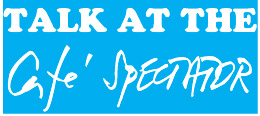 At last Tuesday's weekly cabinet meeting, there was an unusual turn of events over the US$ 10 million Lubricant Blending project in Muthurajawela by a Malaysian company.
Earlier, as exclusively revealed in these columns last week, President Maithripala Sirisena severely admonished Petroleum Resources Development Minister Arjuna Ranatunga at the previous cabinet meeting for delaying the company's licences. This was despite the company being ready to go into production from January this year after trials and training of personnel. He directed that the licences to the firm be immediately issued after Minister Ranatunga, in a memorandum, sought further discussions.
At the cabinet meeting last Tuesday, Minister Ranatunga tabled a document which said that he, his brother Dhammika Ranatunga, who is Chairman of the Ceylon Petroleum Corporation (CPC), and Petroleum Resources Development Ministry Secretary Upali Marasinghe, were opposed to the decision to issue licences to the Malaysian firm Hyrax Oil Sdn. Bhd. The move seems to go against the principles of collective responsibility and is unprecedented after decisions are made.
The grounds on which the Petroleum Resources Ministry has allegedly delayed the process are by claiming different reasons. Once it said the Public Utilities Commission of Sri Lanka (PUCSL) had not cleared it. Then it said the project, (despite Cabinet approval), had been placed before the National Committee on Economic Management. However, the Attorney General's Department had by then formulated a BOT (Build, Operate and Transfer) Agreement that had been signed. This was between the Malaysian firm and the Ceylon Petroleum Corporation (CPC). The CPC, in terms of this agreement, will inherit the blending project in ten years.
In this regard, a letter written on January 12 this year by the just retired Presidential Secretary Austin Fernando to Petroleum Resources Development Ministry Secretary Upali Marasinghe, is damning. Here are highlights:
"When inquiries were made regarding non-operation of this Blending Plant, the impression given to us by you was that the PUCSL (Public Utilities Commission of Sri Lanka) has not confirmed that the Plant was ready for operations. The enclosed copy of the letter of 18th December 2017 issued by you proves that it could now commence work since the above requirement is fulfilled.
"However, from Paragraph 2 of your said letter, it is quite clear that the CPC has not given attention to carry out instructions given in this communication which appears to me as a total failure of administration.
"Since a copy of your letter has been referred to the Managing Director of Hyrax Oil, it is most likely that this company would go in for arbitration or for such other legal proceedings which may finally result in:
1. Delay in the operation of the Plant of which there is a possibility of demurrage being claimed by the Company from CPC;
2. Receiving a determination of penalty or any other damages that could be caused due to such delay;
3. Facing allegations of loss of standards of "ease to do business" within the country;
4. Diplomatic issues that could be raised between Sri Lanka and Malaysia, since we are aware that there was interest shown on this project by the Hon. Prime Minister of Malaysia when he visited Sri Lanka a few weeks ago.
"Therefore, I may advise you to pursue this matter with CPC and Hirax Oil and settle any disputes or road blocks and take action according to the applicable laws, agreements and business ethics.
"Any loss caused to the government by non-adherence to laws, agreements and processes will have to be borne by those accountable and responsible for such loss. To pursue such status, I copy this letter to Auditor General for consideration."
The letter makes clear that President Sirisena's outburst against Minister Ranatunga came six months later. That is after his Secretary has concluded in January that there is a "failure in administration" but until now, no action seems to have been taken against those responsible.
The events leading to the outcome of this lubricant blending project and the letter written by none other than the Secretary to the President, come at a time when ministers have been crowing from rooftops that Foreign Direct Investment (FDI) to Sri Lanka is on the rise to high levels. Here is an example that lays bare the reality behind the "ease of doing business" in Sri Lanka. Who cares?
In a recent international global index of the best in doing business, Sri Lanka is way down the ladder. So much for foreign investment.
---
Objections over dual citizen as Lanka's envoy to Oslo
The parliamentary committee on high posts this week urged the Foreign Ministry to clarify whether persons holding dual citizenship are eligible to be posted as Sri Lanka's heads of diplomatic missions abroad.
This was after a discussion on the appointment of Professor Arusha Cooray, a Sri Lanka born lecturer in economics, who has served several Australian universities and is also a citizen of that country. President Sirisena named her as Ambassador to Norway in July last year.
Since 2002, the 52-year-old academic has been at the University of Macquarie, University of Tasmania, University of Wollongong, University of Nottingham and University of New South Wales. From 2017 till now, she is a Principal Consultant at Opt–Us Holdings, Australia where her husband is a director. She holds both a BA and an MA in economics from the Colombo University and a PhD (Economics) from the University of New South Wales. 'Joint Opposition' leader in Parliament, Dinesh Gunawardena, TNA's M.A. Sumanthiran and Minister Wijeyadasa Rajapakshe were among those who raised issue over her eligibility.
Although it was pointed out that there had been earlier appointments of Sri Lankan dual citizenship holders, like Palitha Kohona (also an Australian national) to New York and Jaliya Wickremesuriya (US national) to Washington DC, it was different now. The 19th Amendment to the Constitution forbade persons serving as MPs if they held dual citizenship.
Thus, Geetha Kumarasinghe (who also held Swiss citizenship) was disqualified by courts. Dinesh Gunawardena argued with the support of his two other parliament colleagues that a Sri Lanka envoy represented the President of Sri Lanka. Since they are debarred if they hold dual citizenship from contesting elections to represent the people now, the question arises whether it would be appropriate to have dual citizens represent the country abroad.
In forwarding Ms Cooray's nomination, the Foreign Ministry has remained silent on the issue. The ministry has now been told to clarify both the official and legal position. Speaker Karu Jayasuriya is the chairman of the High Posts Committee
---
Gem miners complain of STF harassment
Gem dealers had a meeting with President Maithripala Sirisena at the Presidential Secretariat. The turnout was so large that some at the rear did not have seats.
A dealer from Moneragala complained during a heated session that they were being subjected to continued harassment by the Police Special Task Force (STF). This was particularly when they were engaged in mining activity.
President Sirisena said he would go into the matter and take remedial action. An official was asked by the President why this was not brought to his attention earlier. The President is also the Minister for Environment.
---
Top official in the pool, not closer home
The top-most bureaucrat in an important district sought a transfer to one nearer his home.
It came as a rude shock when he learnt that instead of being moved there, he has been sent to the "pool" in the Public Administration Ministry.
The distraught man learnt that his refusal to serve in the largely paddy producing district eventually cost him the job.
---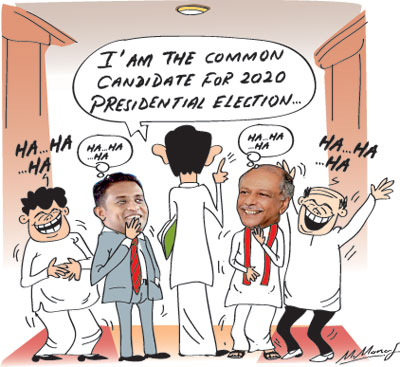 Young politician presumes he's the 'common candidate'
In the lobbies of Sri Lanka's parliament, MPs of different hues entertain, educate, humiliate and even harass each other over trivial issues. That is politics, one may say, for they are the by-products of what they had practised on platforms before entering the hallowed precincts of the House.
Not surprisingly, some of those moments give not only an insight into one's personality but also his or her limitless ambitions.
There was one just this week when a young politico said that his papa, a loquacious one with a particular disdain towards the truth, was going to take him to the country's two top most leaders. The reason – they were considering him for the position of a "common candidate" for the next presidential election.
The 'Joint Opposition' leader in Parliament Dinesh Gunawardena and former minister Chandima Weerakkody whose eyes met as the remarks were made could not help but laugh. This "common candidate" aspirant is nevertheless known for his uncommon ways. Not so long ago, he boasted that he was a contemporary of the late Vijaya Kumaratunga, the actor turned politician. A political type hurriedly checked his date of birth. It came to light that the young man was only a baby at that time.
Like father, like son. Both have high hopes. Well, the bar is set very high by most politicians though some peel off along the way. Others become champions for gaffes.