A corruptive influence
View(s):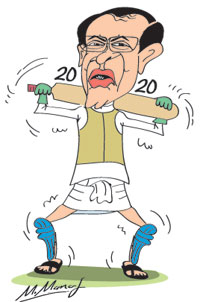 My dear Maithri,
I didn't think I would be writing to you again so soon but I think I must, after hearing what happened this week, what with your Chief of Staff being arrested for bribery and even more importantly, your declaration at your May Day rally that you wouldn't be retiring in two years' time.
I am told you were as shocked as everyone else when you heard that your Chief of Staff had allegedly been soliciting millions of rupees as a bribe from an Indian businessman. Of course, no one is blaming you for that because it is not your fault but still, this hasn't been your proudest moment, has it?
This didn't come as a total surprise because Mahinda maama's secretary, Lalith, was sent to prison for illegally distributing 'sil redi', but the court said he made no money out of it. Compared to this Chief of Staff chap, Lalith is an angel because he was only following the orders of you know who!
Anyway, you know best how this system works. You don't appoint people to such high positions by advertising for the vacancy. They are handpicked from among the people who you think you can trust, so if they do something wrong, you are as much to blame because you are the person who chose them.
I am not the one saying this. That is exactly what you said when the former boss of the big bank was caught, allegedly leaking inside information to his son-in-law so he could make a killing on the side. At that time, you accused the Green Man of appointing the boss of the big bank, saying he is to blame.
You made a hue and cry about that- and rightly so, too. You appointed a special commission to look into it. That led to Bond Ravi's resignation. You then campaigned for the local council elections, telling us that it was because of your efforts that we got to the bottom of the great bank bond robbery.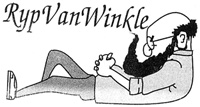 We admired you for that, Maithri, but how does it feel now when the boot is on the other foot? Here is someone handpicked by you to a position of trust being found allegedly with his hands in the till. The circumstances are quite similar to what the Green Man encountered with the bank boss, aren't they?
So, we are now waiting to hear your announcement of another special commission to probe this Chief of Staff chap. You must do so, Maithri, or else those 'pohottuwa' chaps- and even some of the Greens-will run amok saying that the bribe was for you. Now, you wouldn't want that, would you?
You appointed someone to replace one of those who was arrested in the bribery scandal but he had to be removed two days later because he was allegedly involved in some shady deals and had been sacked by the rathu sahodarayas. So, your government is like Ali Baba and the forty thieves, Maithri!
Anyway, the bigger story of the week was the announcement at your May Day rally in Batticaloa that you wouldn't be retiring from politics in 2020. It couldn't have been a mistake because your office hasn't denied it yet. Hearing that, Maithri, we don't really know whether we should laugh or cry.
Remember, Maithri, it was just over three years ago that you made a promise to the people of this country when you were up against Mahinda maama. You made a solemn pledge that you wouldn't run for the top job again. You then went on to repeat that promise at Sobhitha hamudurowo's funeral.
Pardon us for being naïve, Maithri, even though we had heard of power corrupting and absolute power corrupting absolutely, we didn't think at the time that you would fall victim to that malady. Yet, here you are, keeping a straight face and telling us now that you wouldn't be retiring in 2020!
You must know that the 'pohottuwa' chaps are busy trying to figure out who their best bet would be- whether it is Gota, Basil or Chamal- so there is no way you will even make it to the shortlist, if they do eventually kiss and make-up with the Blue party and you decide to field a candidate together.
After what you did to the Greens in the last few months and pulled out every trick in the book to try and oust the Green Man, you must be dreaming if you think the Greens will allow you to run with their support. They too have a question as to who their candidate will be, but it won't be you!
When the founder of your party was assassinated, they appointed Daha to be the 'caretaker' PM to lead the country. Daha got too big for his boots and ran with his own party at the next election and even lost his beloved Galle seat. You seem very keen to let history repeat itself, Maithri!
That is why we don't know whether to laugh or to cry when we hear you saying you want to run again in 2020. You will have to run with what is the left-over from the Blues and, after everything you have achieved, I don't think you will want to be remembered that way. Think about it, will you, Maithri?
Yours truly,
Punchi Putha
PS-Think about what happened to Malinga. He was once the toast of the nation, because he promised so much. Yet, lately he has failed to deliver. Then, he didn't retire when his time was up and he had to be dropped. Pardon me, Maithri, but I think what happened to Malinga might happen to you too!