Lana Del Rey facing legal action over 'Get Free' hit
View(s):

Pop singer Lana Del Rey is facing legal action over her song 'Get Free' by the rock band Radiohead who claim her song sounds similar to their 1992 hit 'Creep'. Rey offered to negotiate a 40% stake claim but Radiohead insisted on a 100% compensation claim which has prompted Rey's legal team allow it to a finish in courts. Reports indicate a last minute deal cannot be ruled out. 'Get Free' is the 16th track on Rey's 2017 album 'Lust For Life'. Radiohead's 'Creep' which was a No: 7 hit on the UK chart is taken from the band's 1992 album 'Pablo Honey'.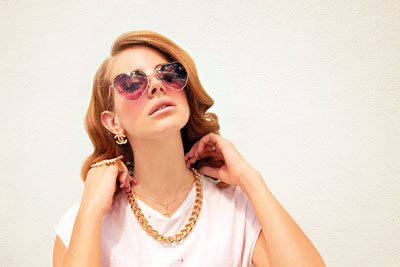 Madonna is to build four schools in Malawi this year. The veteran queen of pop took to social media to make the announcement recently saying it would help thousands of kids get an education they rightly deserve in the African country from where she adopted four children. The new schools will increase Madonna's charity projects to 14 in Malawi.
Bruno Mars has released a remix of 'Finesse' as a new single featuring rapper Candi B. The original version is featured on his album '24K Magic' but minus Candi B. In the video to the single Mars pays tribute to the 90's TV comedy series In Living Colour.
The post- Christmas /New Year chart has propelled two songs to the top 10 on the UK singles chart. MK's '17' climbed from 23 to 7 after an arduous journey of 17 weeks. '17' a house track, began its chart journey at 93 almost the bottom of the chart before zooming 16 places to give the 45 year old US producer/ DJ and remixer his first UK top 10 hit song. The other song which gained after the New Year is 'Barking' by Ramz. The track began its chart journey five weeks ago at 41 rising but faltering at 30 and then leaping 25 notches to 8. Ramz a university graduate and ex supermarket employee was surprised to see his hip hop/ grime song reach the top 10 as he claims he wrote it freestyle. 'Barking' can be a bit of boring track owing to its repetitive chorus.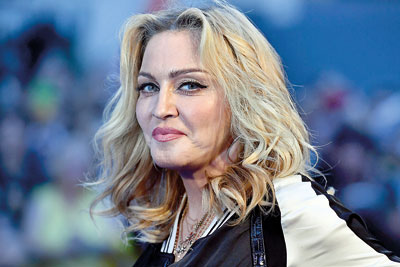 Ray Thomas a founding member of the British rock band the Moody Blues has died at his home in Surrey aged 76. He was a composer, singer and flautist who was with the group until ill-health forced his departure in 2002. The Moody Blues had a No: 1 song called 'Go Now' in 1964 and No: 2 hit 'Question' in 1970. There big US hit songs were the iconic 'Nights In White Satin' which peaked at No: 2 in 1967 and 'Your Wildest Dreams' which reached No: 10 in 1986.
Justin Bieber at the age of 23 will have an exhibition dedicated to his career in his hometown in Ontario, Canada. The Steps To Stardom exhibition will open on 18th February at the Stratford Perth Museum in Bieber's hometown and will feature memorabilia used by him from the earliest drum kit, Grammy, Emmy and Teen Choice awards, personal letters etc. The live wires behind the project are the museum manager and Bieber's grandparents.
TW LW
1 1 Perfect – Ed Sheeran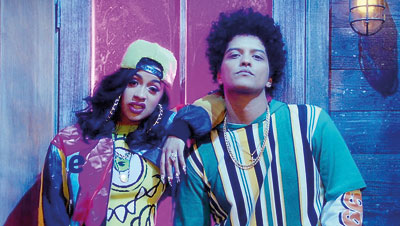 2 3 River – Eminem ft: Ed Sheeran
3 6 Man's Not Hot – Big Shaq
4 8 Anywhere – Rita Ora
5 12 Havana – Camila Cabello ft: Young Thug
6 18 I Miss You – Clean Bandit ft: Julia Michaels
7 23 17 – MK
8 30 Barking – Ramz
9 20 Wolves – Selena Gomez & Marshmello
10 25 Let You Down – NF