The King who blamed the Dutch
This article is part of a continuing series on Sri Lankan history
View(s):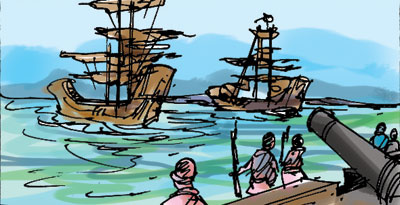 The Dutch who gave up the siege, thought of blocking all ways of obtaining the food supply. The ships that were blocking the sea, obstructed any supply from that end. Furthermore, they obstructed whatever boats that came to render assistance.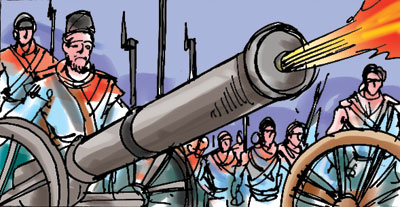 The soldiers on land stopped the food supply from land. Meanwhile, they kept on firing shots to the town. The Portuguese who were hoping to get help from Goa, did not give up their attempt. They held on to the city.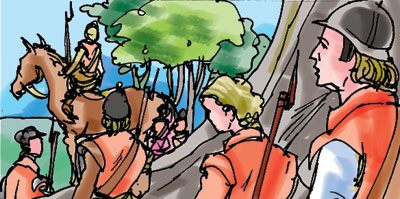 The Portuguese did not leave any room for the Dutch to cause any damage to the security walls. This struggle for the most part was carried on underground. Every time there was a fight, the Dutch were the losers.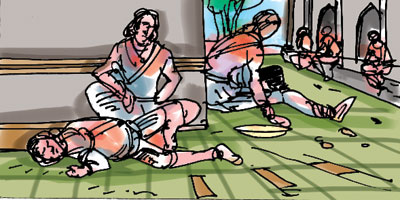 While things were going on like this, the Governor of Jaffna sent a stock of food to Colombo. This was intercepted by the Dutch soldiers in Modera. This aggravated the food shortage in Colombo. The people suffered a lot due to the problem.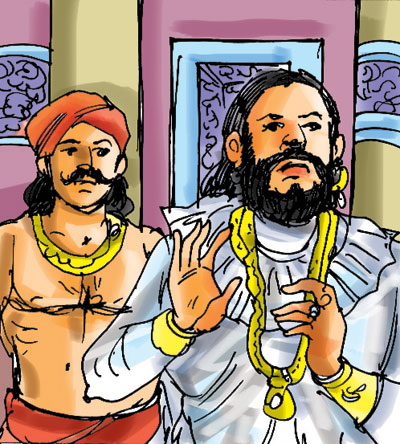 On the other hand, King Rajasinghe was very disappointed with the Dutch for not being successful in their siege of Colombo.
He blamed the Dutch General for starting the siege too early, without even informing him. King Rajasinghe pointed out that thereafter the Dutch should discuss matters with him and then only come to a decision in the case of a siege.
By Halaliye Karunathilake
Edited and translated by Kamala Silva
Illustrated by Saman Kalubowila