Labrooy defends Thisara as national ODI skipper
By S.R. Pathiravithana
View(s):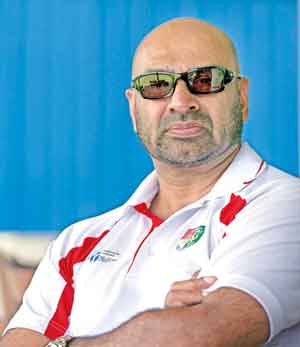 Sri Lanka cricket's chief selector Graeme Labrooy stoutly defended the decision to name allrounder Thisara Perera as the captain for the ODI series against India, replacing southpaw Upul Tharanga, during the coming series.
He told the Sunday Times, "We are certainly looking at someone who can take us to the 2019 World Cup. Though we have touted several names and even given the opportunity to some of them to lead the side, still we have not been able to make the choice.
"I feel Thisara Perera has the ability to deliver the goods and we have now given the opportunity to prove his credentials at this level. If he succeeds in his endeavour against the Indians we will also give him the Bangladesh series before making any long-term plans. So far what has happened is when you elevate a player to the position as captain and the team fails collectively we lose both a captain and a player."
In 2016 when the present administration took over, Angelo Mathews was named the captain for all three formats while the coach was Graham Ford. They were promised a run till 2019. Right now neither is entrusted with that task.
Ford opted out of the challenge while Mathews continues only as a player after Sri Lanka lost the series against Zimbabwe. Chandimal after many ups and downs have comeback as the Test captain, but, finds it difficult to secure a place in the limited overs version.
When the Sunday Times inquired from Labrooy whether the selectors did not consider to recalling Mathews as captain, Labrooy said "Yes, we did discuss that option also, but, we still wanted to go ahead with the option of Perera and give him the opportunity to prove himself."
So after in the short run since 2015 Sri Lanka has faced turbulent times in cricket. They have several captains, namely, Test Angelo Mathews, Rangana Herath and Dinesh Chandimal.
ODI: Angelo Mathews Upul Tharanga, Chamara Kapugedera, Lasith Malinga and now Thisara Perera. T-20: Angelo Mathews, Upul Tharanga and Thisara Perera.