Sri Lanka's UN mission celebrates Deepavali in New York
View(s):

NEW YORK – Sri Lanka's Permanent Mission to the United Nations last week hosted a Deepavali celebration at the mission premises.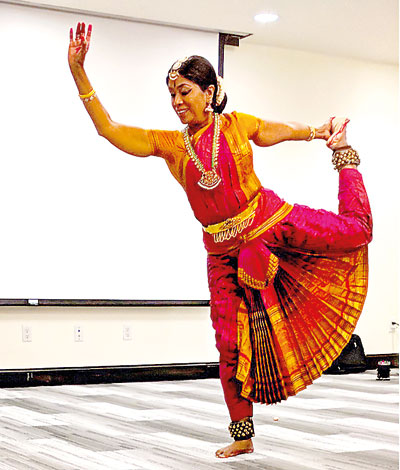 The event brought together members of Sri Lanka's Hindu community and those of different faiths in the Tri-State area– New York, New Jersey and Connecticut — as well as representatives from other UN Missions, including the Permanent Representative of Mauritius and the Deputy Permanent Representatives of India and Nepal.
The event began with the traditional lighting of the lamp and included reading of Deepavali messages from President Maithripala Sirisena, and Prime Minister Ranil Wickremesinghe, along with Hindu religious and cultural programmes and an address by the Permanent Representative.
M.R. Ravi Vaidyanant Sivachariar, from Hindu temple in Queens, outlined the significance of Deepavali, and conducted a Hindu religious observance.
Ambassador Rohan Perera, Sri Lanka's Permanent Representative, outlined that with the significant Hindu community in Sri Lanka, the festival is one that is given a special place in the country, and celebrated as an important national festivity.
Acknowledging the festival's significance as a celebration of light, he affirmed that in Hindu culture, as in other cultures in Sri Lanka, light is a powerful metaphor for knowledge and consciousness.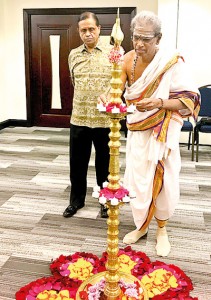 Dr. Perera emphasised that the path towards lasting peace lies only in consistently celebrating the beauty of the diversity of our communities.
As such, he called for the fostering of a culture of genuine respect for and appreciation of the plurality of Sri Lanka and the world, which allows for the celebration of our different religious, ethnic and cultural commonalities.
The guests witnessed a traditional Bharatha Nattyam, performed by 'Natya Ratna' Calai Chandrasekaram, a leading Sri Lankan expatriate dance and yoga guru. The evening concluded with a partaking of a traditional vegetarian dinner for all guests.