SriLankan pilots warn again of safety issue on Colombo-Delhi night flights
View(s):

SriLankan Airlines Pilots have warned the country's civil aviation chief that a late night flight to New Delhi with a return next morning could cause them fatigue and endanger flight safety.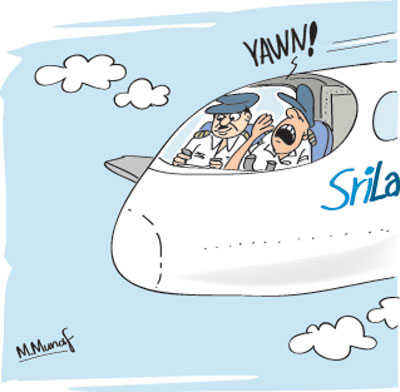 Though within "prescriptive limits," the "flight pattern" as a roundtrip is technically called, they have said "would not be acceptable" without a layover (an overnight stay) or re-schedule of flight hours. This is because of the growing number of Air Ground Safety Reports (AGSR) filed by pilots. A total of 19 such reports had been filed over fatigue after 27 "flight patterns."
The pilots' concerns are contained in a letter Captain Ruwan Vithanage, President of the Airline Pilots Guild of Sri Lanka (AAPGSL), sent last week to H.M.C. Nimalasiri, Director General of the Civil Aviation Authority of Sri Lanka seeking his "intervention in a matter of importance to flight safety."
The Guild has said that for the past four months, SriLankan Airlines has been operating from Colombo to New Delhi flight UL 197 and UL 198 (return). The reporting time for pilots has been 23.35 (or 11.35 pm.) and a return to Colombo at 0845 (or 8.45 a.m.)
When the pattern was first proposed by SriLankan Management, according to Captain Vithanage, the timing was similar to pilots flying the Colombo-Singapore-Kuala Lumpur-Bangkok sectors "which had in the past numerous fatigue reports in the form of AGSRs." As a result, he has pointed out, all those flights had layovers (or overnight stays) introduced.
In the Colombo-Delhi sector, Captain Vithanage points out that "At the company's request, the FSAG (Flight Safety Advisory Group) agreed to try out this flight pattern with an additional crew member provided for fatigue mitigation but not rest." This meant a three-person crew at the cockpit instead of the pilot and the co-pilot.
Captain Vithanage added "However, at the last FSAG meeting held on 4th September 2017, the safety team informed the group that 19 AGSRs reporting fatigue had been filed on the first 27 patterns. Therefore the committee unanimously agreed that the only realistic courses of action were either a significantly different time of departure, or the introduction of a layover.
Captain Vithanage has lamented that "we have not been informed by the company that either of these mitigation measures are being adopted and the flight continues as before." He has warned that "We believe that this ignoring of a unanimous decision taken by the FSAG is a grave violation of the Airline's Safety Management System" and added that "we feel it is our duty to bring this matter to your notice, as we would also be complicit in a safety violation if we remained silent in the face of an unprecedented number of AGSRs."
In a separate letter to Captain Suren Ratwatte, Chief Executive Officer (CEO) of SriLankan Airlines, Captain Vithanage has also said among other matters that: The Safety Department, following the guidelines required by the CAASL on our Safety Management System (SMS), has noted through stipulated analysis methods that this pattern, coupled with the current timings, is unacceptable as it is a violation of the guidelines.
Therefore, as of 4th September 2017, the Airline is in direct violation of not immediately addressing a highlighted matter of flight safety, as required by the SMS, mandated by the CAASL (Civil Aviation Authority of Sri Lanka).
In a second letter, the AAPGSL has told SriLankan CEO, "We appreciate your acceptance to submit by the end of October 2017 a request to the board of directors for a layover to be commenced by the 1st of December 2017."
---
Public servants keen to know polls date
With local council elections round the corner, Election Commission Chairman Mahinda Deshapriya is being clogged with telephone calls.
Most are not from political party representatives but Government officials with one query – around when would the elections be held?
The reason: Almost all of them said they were to travel abroad and wanted to ensure it was not during election time.
---
Hakeem in row over provincial demarcations
Smaller political parties are keeping a close watch on how an official Committee would demarcate electoral boundaries, now a pre-requisite for future Provincial Council elections.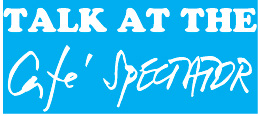 That was perhaps the reason why the Sri Lanka Muslim Congress (SLMC) leader Rauff Hakeem came out with a proposal at last Tuesday's weekly ministerial meeting. He wanted a three-member committee to monitor the demarcation.
They were discussing the appointment of a five-member Delimitation Committee in accordance with the recently passed controversial Provincial Councils Elections (Amendment) Act. The names of five members were approved and gazetted last Wednesday. They are K. Thavalingam, Prof. S.H. Hisbullah, Dr Amita Dias Bandaranaike, P.M. Siriwardena and Sangaran Vijayasunthiran.
Minister Hakeem sought the appointment of a three-member Committee comprising a representative each from the Sinhala, Tamil and Muslim communities to monitor the work of the Delimitation Committee. He even had the name of a Muslim representative he wished to be included.
The move was to draw and angry response from his political rival Commerce Minister Rishad Bathiudeen. The latter charged that his ministerial colleague was always trying to obstruct business with diversions like this. A heated exchange ensued. Joining in the argument and backing up the position taken by Bathiudeen was Provincial Councils and Local Government Minister Faiszer Musthapha.
When the arguments heated up, Musthapha urged President Sirisena's intervention. The President said that the matter should be resolved amicably through discussion.
Mr. Hakeem said that Prime Minister Ranil Wickremesinghe could then appoint the three member Committee. It drew in a comment from Minister Kabir Hashim. He declared that as General Secretary of the UNP, he would be able to nominate the UNP representative to such a Committee.
The matter ended inconclusively.
---
Govt. stops leasing of vehicles from private companies
Ministers at their weekly session on Tuesday decided to immediately call off the practice of leasing vehicles from private companies for use by ministries.
It came after the acting Science, Technology and Research Minister Lakshman Seneviratne raised issue over the matter. He said that a decision to lease these vehicles had been made a year ago by the Ministry of Finance. He took part in the ministerial meeting in the absence of Minister Susil Premajayantha who is abroad.
He said that the Ministry had wanted such leases to be obtained from only two hand-picked companies. He said they had not been selected through a competitive process and has made vast amounts of money.
Though it was claimed then that the leasing of such vehicles obviated repair and maintenance costs, Mr. Seneviratne pointed out that new vehicles always came with a warranty period. Even servicing those vehicles was free of charge for a limited period. Mr. Senevirate said it was a waste of money to lease them. President Sirisena, who concurred with the views expressed, directed the Finance and Media Minister Mangala Samaraweera to put a stop to the practice immediately.
---
Mangala to attend World Bank meeting
Finance and Media Minister Mangala Samaraweera takes time off from preparatory work on his first budget on November 9 to leave today for Washington DC to attend the autumn meeting of the World Bank.
He is the Governor representing Sri Lanka at this annual event which will begin on October 10 and continue till 14.
---
7 passengers, 9 crew in Gan flight
Here is one more reason why SriLankan Airlines, the country's national carrier is running at a loss.
A recent flight from Colombo to Gan, the southernmost atoll in Maldives, had a compliment of seven passengers. However, there was a nine member crew.
The ratio was over one crew member for every passenger and a surplus of two.